there is no doubt that the Star Wars franchise was the epitome of sci-fi flicks. the story was broad and comprises of several epic battles that are nothing less than defining, and if you really look at it, it is actually very well suited as a real-time strategy game. that said, we are glad folks over at Disney Interactive and Lucasfilm are on the same page and hence, the birth of the Star Wars: Commander, a free-to-play combat strategy game. the relationship between games and Star Wars aren't new, but with the Star Wars: Commander, it is the first time that fans can play a Star Wars game in macro perspective, laying out strategy and building their forces.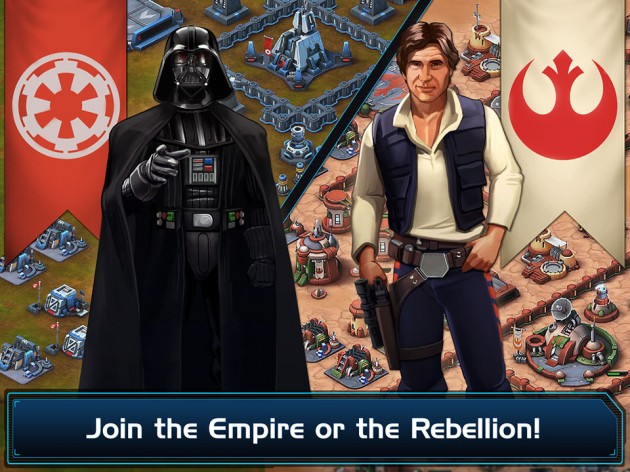 the game features an array of familiar vehicles, weapons and technology, and characters pull right from the pages of Star Wars universe, including AT-ATs, TIE fighters, Stormtroopers, Han Solo, Chewbecca, Princess Leia and more. what makes Star Wars: Commander stands out from the horde of real-time strategy game is that it allows you, the player, to choose side. you can choose to command the Rebels or go to the dark side and command Galactic Empire. actually that isn't new. we already did that in Starcraft, but it will fun, because it is something less alien to us. depending on which side you choose, the items, worlds, and story details you will experience will vary. and yes, this game also touts storyline, which aren't a common thing in real-time strategy games that are usually dominated by mindless assaults or frantic defenses.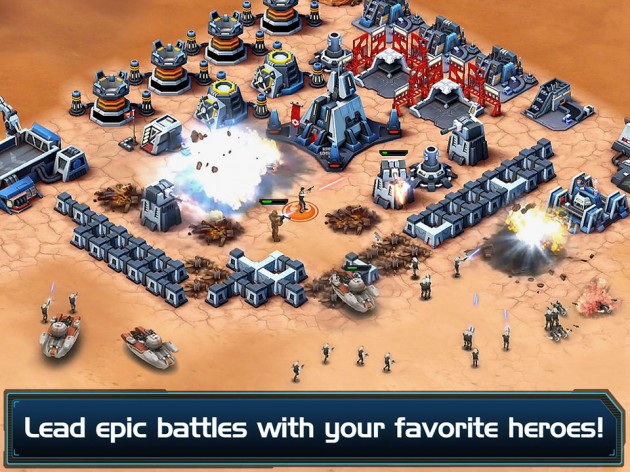 and then, there is the usual strategy planning and logistics like building your base to defend against attacks and building up a formidable force, including training special troops, build heavy artillery and more, to suppress the Rebels or kick some Empire asses. sounds like fun? we sure hope it is. we have yet to give the game a go, but already, we are divided because it is a free game but with in-game purchase, which could only mean one thing: either spending real world cash for delightful upgrades or items, or don't and drool over them. man. i really hate that. seriously, i rather pay for the game upfront and be done with it. the Star Wars: Commander is available on the App Store for iOS devices as we speak and an Android version is slated to be release in coming weeks.