Subaru just hit us up with an Impreza news. It is showing of the possible new look of next generation Impreza in the form of the Subaru Impreza 5-Door Concept. We are not sure if this is study or it is more or less confirmed. We sure hope it is the former, because the look there is just too, well, mature for our liking. Actually, this has been going for a while, which makes us wonder what's happening in Subby's design studio. The Impreza 5-Door Concept has a front end that looks like a hybrid of the old Legacy and the current Impreza. There's a lot of things happening at the front that makes look chubby and complicated. Definitely not the kind of design that wow us at first sight, but we won't deny there's a chance that this new look will grow on us.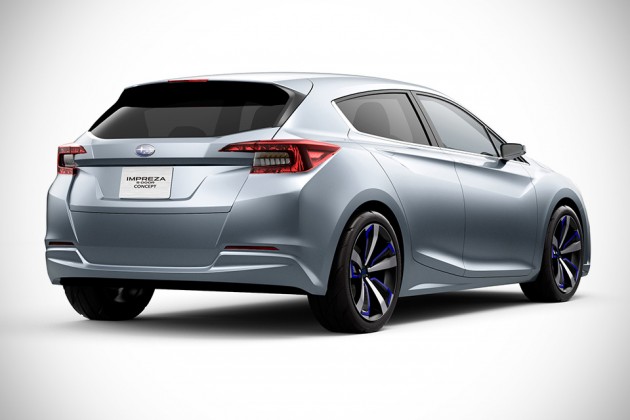 No technical details to savor at this point. Instead, Subaru is more interested in pushing forth with the getting-to-know-the-design session with the press release exclusively dedicated to describing the styling. We are not going to regurgitate that; we rather let you see the images for yourself. Of course, there's going to be Subaru All-Wheel Drive in the mix, but that's about as far as we know in the spec department, in addition to a couple of details like a 2,670mm wheelbase on a 4,400mm body length, it seats 5 (a rare configuration, these days), and it will roll on 19-inch wheels wrapped in 235/40 R19 tires.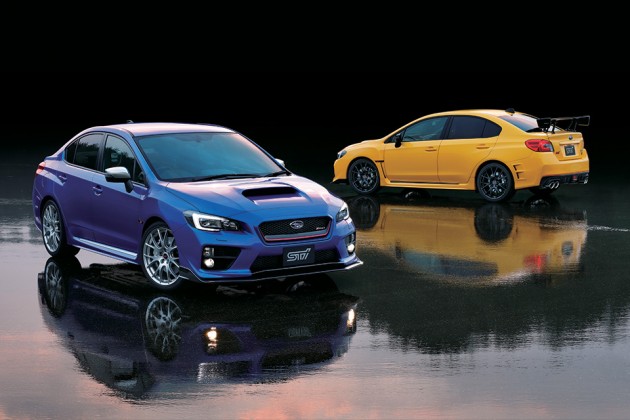 On a separate news, Subaru Tecnica International (STI), the motorsports devision of Fuji Heavy Industries, is hitting up Japanese WRX fans with limited edition WRX STI this December. Refer to as the WRX STI S207, only 400 units of this 324HP examples will be made available. The real kicker about the S207 is, it has real meat as opposed to mere cosmetic upgrades.
While special engine tuning helped bump up the power, the handling department isn't forgotten; it gets a boost from serious of upgrades including a quick steering gear ratio of 11:1, Brembo brakes (6-pot front and 4-pot rear) featuring mono block opposed-piston brake callipers and drilled rotors, STI-BBS 19-inch forges aluminum wheels in silver, specially designed 255/35 R19 Dunlop Sport Maxx RT tires, large front spoiler, rear-bumper air outlet, STI flexible tower bar, DampMatic II front suspension with adjustable damping, and front-rear Active Torque Vectoring – just to name a few.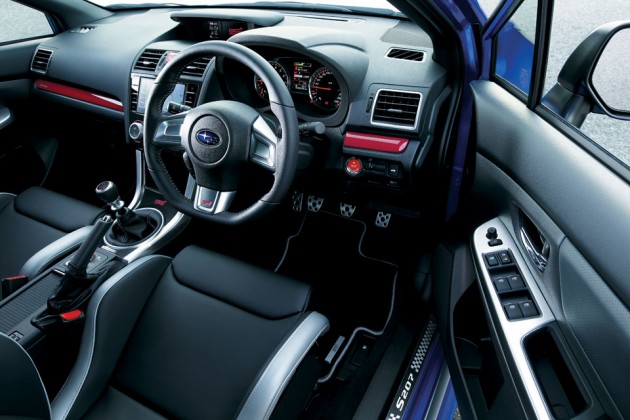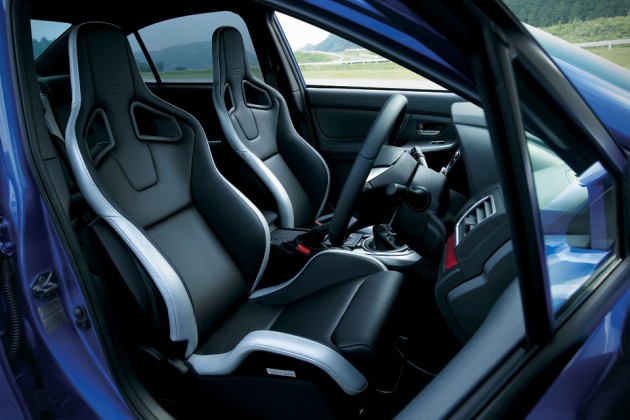 On the inside, this limited edition ride gets STI-spec Recaro front bucket seats and customized sports instruments. Special NBR Challenge Package of the WRX STI will also be available, each equipped with an exclusive dry carbon rear spoiler, ultrasuede-wrapped steering wheel, red seat belts, STI-BBS 19-inch forges aluminum wheels in black, and an ornament commemorating Subaru's victory in the SP3T class in the 2015 Nurburgring 24-Hour Race. A special NBR Challenge Package Yellow Edition, featuring black side mirrors, yellow side sill plates with S207 logo, and black side sill molding, will also be offered. NBR Challenge Package is limited to 200 units, while the NBR Challenge Package Yellow Edition is limited to just 100 units.
Prices start at 5,994,00 Yen.