If you think a tool as mundane as a carabiner couldn't be more made more beautiful, think again. A Stockholm, Sweden-based company just blow our mind with its iteration of carabiner. Ok, maybe 'blow our mind' is an over-the-top description, but the fact that it was in our inbox and the images that came with it captured our imaginations pretty much says it all. Billed as the "Lamborghini of keychains," Arcus, as it is called, is definitely unlike any carabiner we have seen. Like an exotic supercar, it blends audacious edges with smooth, flowing lines that made it almost like a sculpture and it is made of material less ordinary: Zinc alloy.
Thanks to the rarely seen-in-carabiner material, this 3.1 by 1.4 inches (7.9 x 3.6 cm) carabiner is feather light, tipping the scale at mere 1.41 oz (40g). This means, while being functional and looking super pretty, it won't weigh you down (only your keys will). Speaking of pretty, the Zinc alloy is given a high-gloss black nickel finish called Chrome Noir that rounds up this beautiful package. It's hard to imagine an object this humble could be make this attractive. Though, it is worthy to note that it is really a lifestyle accessory, an object of fashion and style, if you may, so you won't want this to be in your gear when you are scaling Yosemite.
As a carabiner (or keychain, if you prefer), its asking price of $39.95 is a little on the steep side, but as an everyday fashion accessory, it is just the price of style.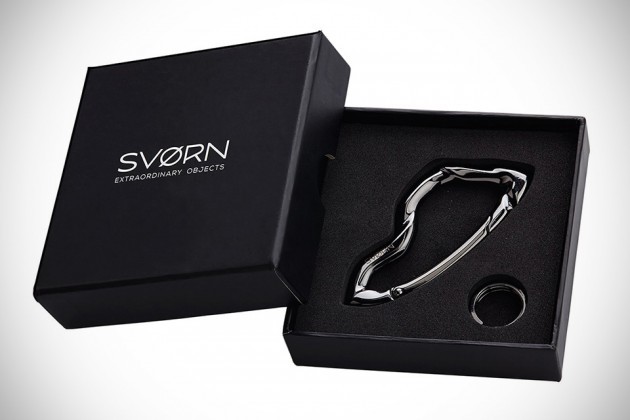 submitted via TIP US page.