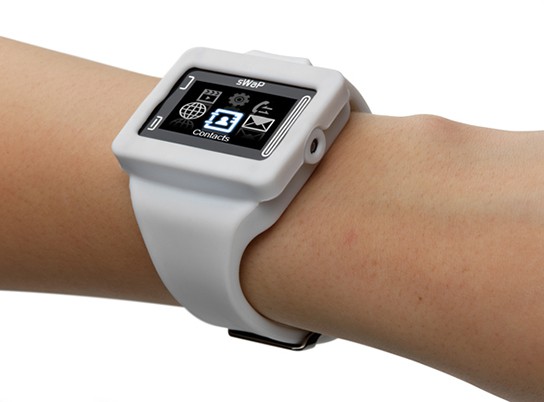 (image credit: sWaP) sWaP Rebel Watch | £189.99 | www.s-w-a-p.co.uk
the sWaP Rebel beats all the dual-function watches we featured here last month, hands down. the sWaP Rebel will definitely have James Bond-wannabe drooling all over. granted it may not be the Omega that has a laser that cuts through steel but it has more functions packed in to more than make up for the lack of laser.
[ad#Google Adsense-text-468×60]
the sWaP Rebel features a 1.46-inch color TFT touchscreen with a resolution of 176 x 132 px and allows you to communicate with others. no, this is not a walkie-talkie but a real functioning mobile phone which supports GSM 850/900/1800 and 1900 band. on the leisure side, Mr. Bond-wannabe can also take a minute and chill out to the music in the form of midi, WAV, AAC and MP3 (and impress those bond-girls in the process).
the built-in camera records video in 3GP and MPEG-4 formats, and takes still images too. the Rebel comes with 128MB of built-in flash memory, and a 2GB Micro-SD card for additional storage (expandable up to 8GB). here's another neat feature, it has an USB 2.0 port at one end of the strap which you can plug directly to your computer to transfer the data to and fro. the Rebel could be THE watch that Mr. Bond wanted Q to come up with. thumbdrive? what thumbdrive when you have the sWaP Rebel?
the watch also comes equipped with Bluetooth which can be used for data transfer too. the watch draws its juice from a 240mAh which touted to have a talk time of between 130 to 160 minutes and a standby time of 85 hours. which should be ample enough for you to go on a sneak-and-snoop mission. other features include alarm clock with five ring tones, text messaging, multi-media messaging, calendar, world clock, calculator, WAP, FM Radio, call history et cetera. and its an eBook reader too. though reading from its 1.5-inch could be quite a challenge, even for Mr. Bond.
going multi-function will set you back at £189.99 (approximately US$300).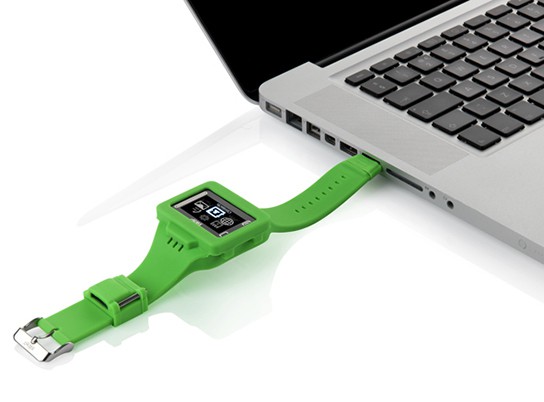 (image credit: sWaP)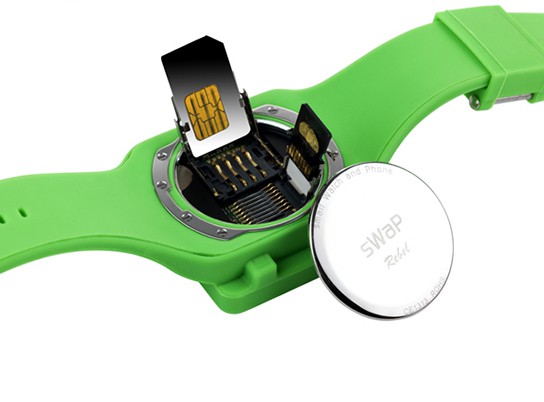 (image credit: sWaP)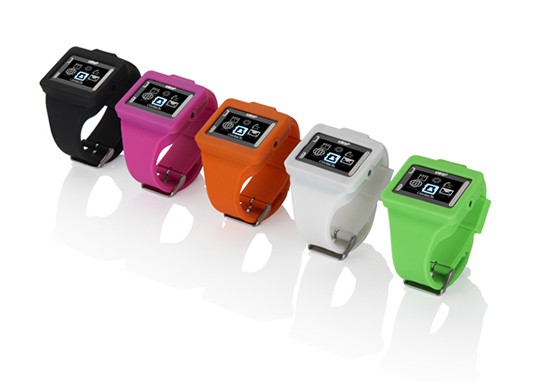 (image credit: sWaP)
via DVICE