Whether you are a Tesla Model S owner or someone who's yearning for a Tesla ride but don't have the money, I am sure the Tesla Model S for Kids by Radio Flyer will delight you. I mean, you won't be able to drive it, but at least your kid will grow up driving daddy's dream car before he faces the harsh reality of high cost of living and learning that somethings in life are just plain frivolous. Anyways, this kiddie ride is the result of the collaboration between Tesla Motors and Radio Flyer, and boast features and designs that stick closely to its full-size counterparts, including Flight Speed lithium-ion battery technology as opposed to dated lead-acid battery, which boost the 'range' of the Tesla Model S mini me and also makes recharging process a little less excruciating. It takes just 3 hours to get the battery to full and it is totally removable so you can swap out the spent battery with a charged up spare so you kids can go on and go.
Even the onboard charging unit mimics the full-size car's, connecting in a similar fashion, albeit in a miniature form. Geared towards kids ages 3-8 and weighing no more than 81 lbs, this "fully featured, full customizable" all-electric kiddie ride offers two speed settings that tops out at 3MPH and 6MPH, respectively. Other key features include realistic working headlights, a spacious interior (but not enough for grown man, though), a generously sized front trunk (or 'Frunk'), turbine wheels, premium auto paint work in authentic Tesla colors, forward and reverse selection, and an onboard sound system that works with a mobile media player to playback your kid's favorite road trip tunes.
If you still have some money to spare after dropping $499 for this sweet ride, there's a handful of accessories and options available to make good use of the remainder of your dough and these includes a 190 Wh premium battery that offers 50% more playtime per charge, indoor car cover that looks exactly like its big brother's, and customized license plate.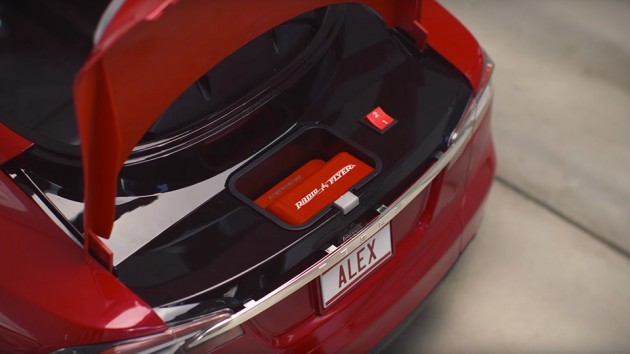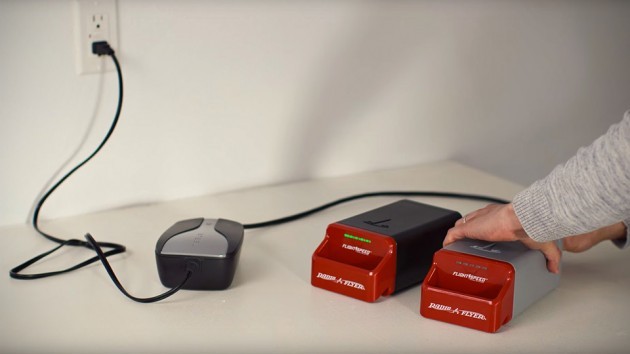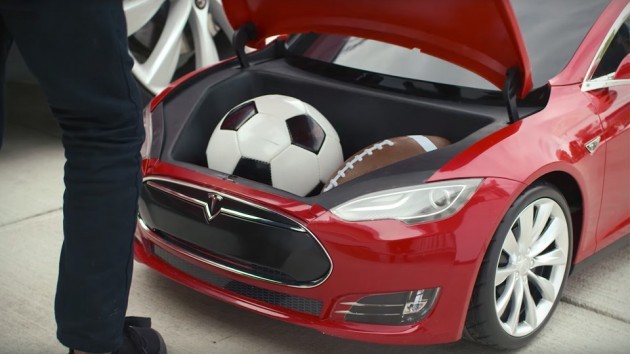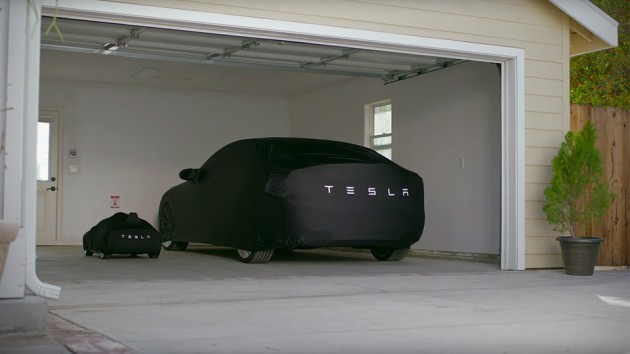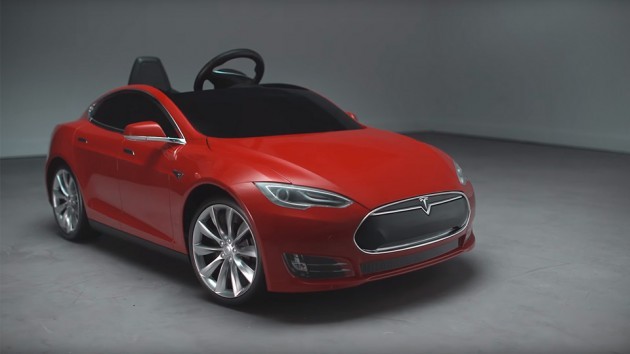 via TechCrunch