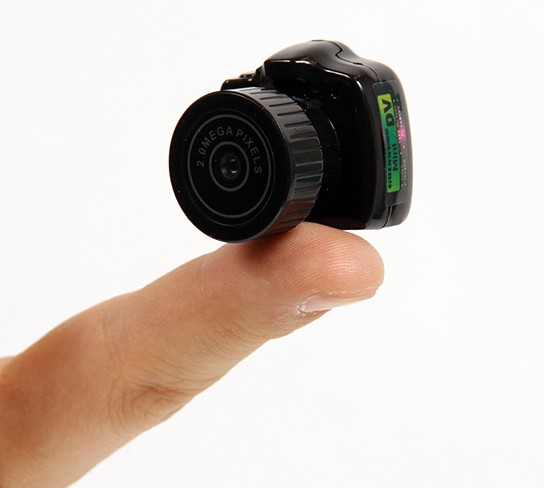 (image credit: Thanko) Thanko MAME-CAM | ¥7,980.00 | www.thanko.jp
this is probably the smallest real-working camera we have ever seen. measuring just 30 x 27 x 27 mm and weighing only 11 grams, the micro-size camera is capable of capturing images of 1,600 x 1,200 resolution with its 2.0 megapixels sensor, and record video in 640 x 480 resolution @ 30 fps (AVI). audio is in mono, though.
storage is via microSD card (not included, supports up to 32 GB). the camera has a battery life of 36 minutes (continuous video recording) and charges via USB (USB 1.1/2.0 compatible), which takes about an hour. in case your ran out juice outdoor, it does come with a handy battery-operated external battery charger for charging on the go.
the camera comes package with lens cap, USB cable, key chain and strap for your hang around your neck. you can trust the Japanese to come with wacky ideas and still pay the closet attention to details. the MAME-CAM retails for ¥7,980 on Thanko web store.
Thanko via CrunchGear