Yesterday, or today for some regions, is the futuristic date introduced in Back to the Future II 30 years ago. There's a lot of buzz about this date, which was called the Back to the Future day by the White House, that it probably drowns out Star Wars's marketing campaign. While Toyota may share little to no spotlight in the now-iconic sci-fi flick, it didn't stop the Japanese automaker from reimagining Marty McFly's black Toyota Hilux 4×4 Xtracab pickup truck. It has recreated a modern version of Marty's dream truck using the all-new 2016 Toyota Tacoma.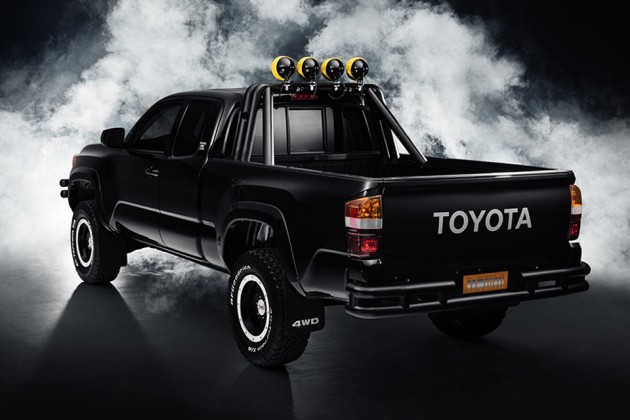 A number of custom stuff were thrown in for good measures, including custom 1985 Toyota Truck exterior paint (they actually managed to find it), off-road suspension, Toyota Racing Development (TRD) wheels shod with BG Goodrich rubbers, custom front and rear Tubular Bumpers, custom light bar, KC HiLites Gravity LED and KC HiLites Daylighter Gravity LED, custom "D-4S" fuel injection badging, custom tailgate with iconic "TOYOTA" logo, custom vintage headlight and twilight design, and last but not least, mud flaps straight out of 1985 Toyota Truck.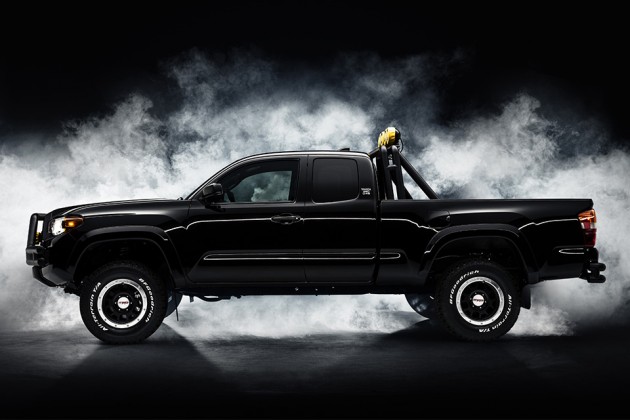 The result is pretty stunning, but of course, it looks nothing like the ever delightful 1985 Toyota Hilux, which happens to be my all-time favorite pickup truck. Toyota is a business and business does what business needs to do to sell. That said, it only makes sense that Toyota would want to leverage on the buzz surrounding October 21, 2015 aka the future to get some limelight for the 2016 Tacoma that went on sale in September. I only wish they had use a real 1985 Toyota Hilux instead.
The Toyota Back to the Future Tacoma Concept Pickup Truck can be spotted around major tourist spots in LA, NY and Dallas, on Back to the Future day. If you missed it, we have some photos along with this post for you to drool over.