we often wonder why there are cruise ship travels and not air cruise travels. actually we shouldn't be asking this cos' the reason is pretty obvious: a flying aircraft has nothing under them to make it feel 'safe' unlike on land or sea travels. besides, an aircraft won't have the space for many activities anyways and you can't step right out as you wish until you have actually landed on solid ground, and so that makes an aircraft a good form of transportation, but definitely not the cruise kind of travel enjoyment. that said, the Boeing 727 Fuselage Hotel Suite at Hotel Costa Verde is your next option if vacationing on an aircraft is you kind of thing. as the name implies, it is a hotel suite repurposed from a retired aircraft set in the lush greeneries along Costa Rica's costal region.
it is perfectly safe to 'cruise' in this permanent landmark which is retrofitted with two air-conditioned bedrooms, private baths, a kitchenette, a dinning area, an ocean view terrace, a private entrance up a river rock staircase, and of course, a breathtaking view of the rainforest. make no mistake here, the Boeing 727 Fuselage Hotel Suite is not a fancy structure built to look like a 1965 Boeing 727; it was once a serviceable aircraft that had done its due of shuttling travelers around South Africa, but instead of ending up in a scrapyard after its retirement, it has been turned into a fully-equipped hotel suite. no wait. to call it a hotel suite is actually an insult; it looks more like a super classy Pacific resort boasting an ID with Costa Rican teak paneling and teak furniture sourced from Java, Indonesia – across the entire interior from the cockpit to the tail.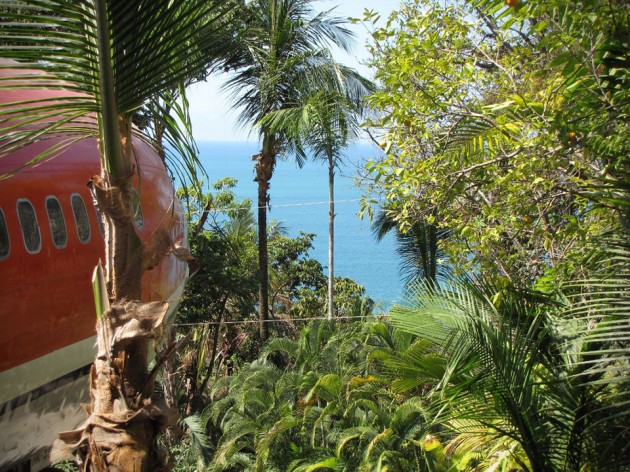 it appears that such exquisite and unique experience is limited to just one in Costa Verde Hotel, so we wouldn't be surprised if it is always booked. anyway, your 'air travel on land that never really travels' starts from $250 per day and may run up to as high as $750 per day, plus tax during peak season.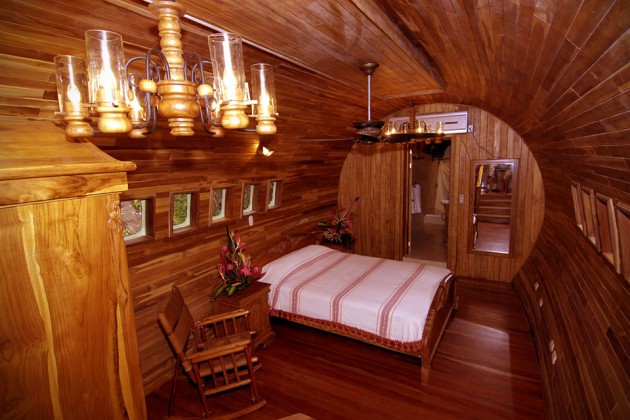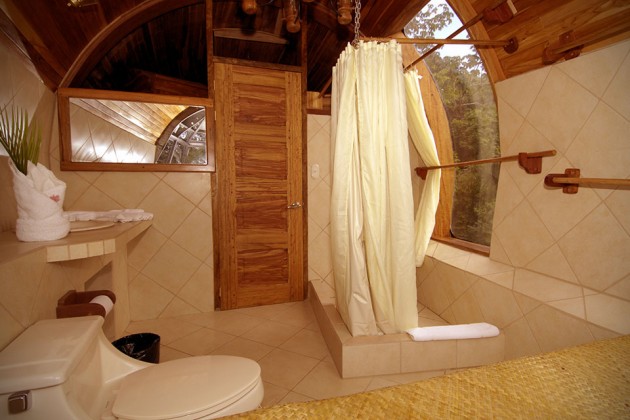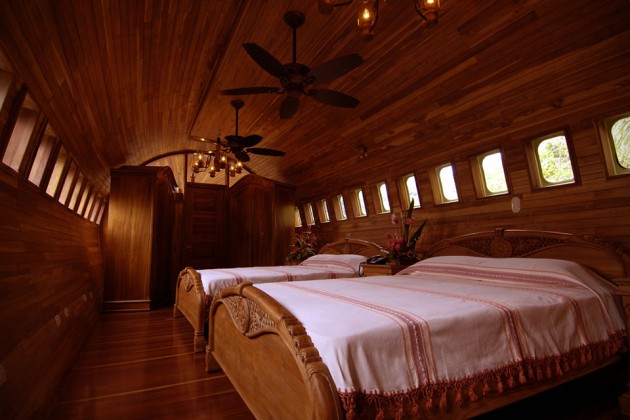 via Design Boom