If you have ever used a pico projector, you will know it is never as bright as advertised. It seems like a short fall that we have to live with, but there is a new kid in the market that claims to project at a brightness that's nearly double that of a LED pico projector of similar lumens and it is called UO Smart Beam Laser Projector. Before we proceed, try not to let its handsome appearance distract you. Yes. I said 'handsome' because it is possibly the prettiest pico projector we have seen thus far and it is super tiny too, measuring mere 2.2 inches and oh, if you haven't already noticed, it is in a cube form. Not that it matters, but it look kinda cool anyways.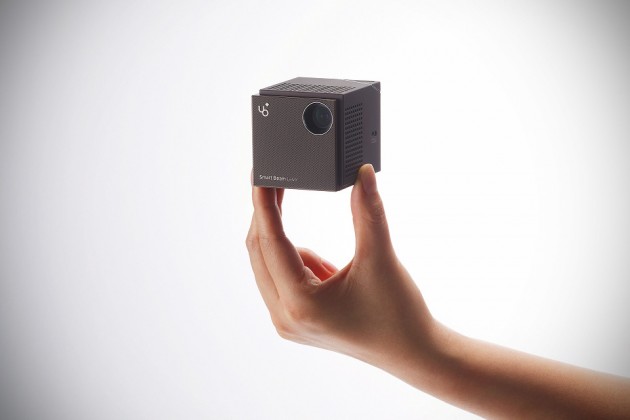 Under the hood, it has employs laser diode to drive the advanced LCOS (liquid crystal on silicon) engine to enable a focus-free, always sharp projection of size ranging from 20 inches to 150 inches and with a brightness of 60 ANSI lumens. And there's no worrying about the danger of laser here; it uses Class lasers which the company said is "safe for human eyes." Though so, no one should in any situation look into lasers. That's no brainer. Really.
Other notables include 720p native resolution, 16:9 aspect ratio, built-in speaker, built-in rechargeable lithium polymer rated at 4,200 mAh for up to 2 hours of operation, wireless streaming via Miracast or DLNA, and finally, a built-in HDMI for hooking with non-Miracast or DLNA-enabled devices such as your laptop, tablet and more.
UO Smart Beam Laser Projector is the first product of South Korean mobile operator SK Telecom's home electronics brand, United Object (UO) and is available now for a special launch price of $420 (eventual retail price would be $450). U.S. buyers will also enjoy free shipping to the U.S.A. Keep going for a couple of product promo videos.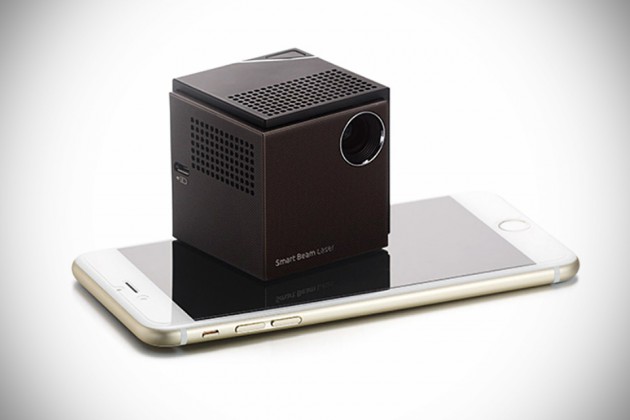 submitted via TIP US page.