if you have a Victorian era kind of interior decor, you have to agree that no modern gadgets are going fit it, much less a PC. well, that won't be case if you do yourself a favor and grab this 14 grand custom Victorian Retro Steampunk Computer by Datamancer off from eBay – but do heed that the $14k here is just the starting bid. the price sure is astronomical as far as PC is concerned, but knowing Datamancer, you probably would be getting what you would be paying for. described as "the most intricate, time-consuming, and original design" to come from expert builder Richard R. Nagy (of Datamancer), this custom computer is inspired by the brass computational machines made by Charles Babbage in the mid 1800s.
aesthetically, this handsome work of art needs little introduction – it is exactly as pictured: a majestic set of computer that reeks of Victorian flair. the auction package includes the ATX-format PC case, a 20-inch LCD monitor, keyboard, a mouse made from an old morse code telegraph "clacker", custom mouse pad, a pair of authentic Atwater-Kent radio speakers and it even comes with leather-top table, Crosley Radio "Eiffel Tower" phone and the photo frame as pictured. hard specs of the innards were intentionally left out, but be rest assure that this is for good reasons: the machine will be installed with the latest hardware inside only upon successful purchase, so you can be sure you are getting cutting-age stuff rather than some aging, dated innards.
if you think you have the means to drop that kind of money, then head on down to Datamancer's eBay auction page to put in your bid.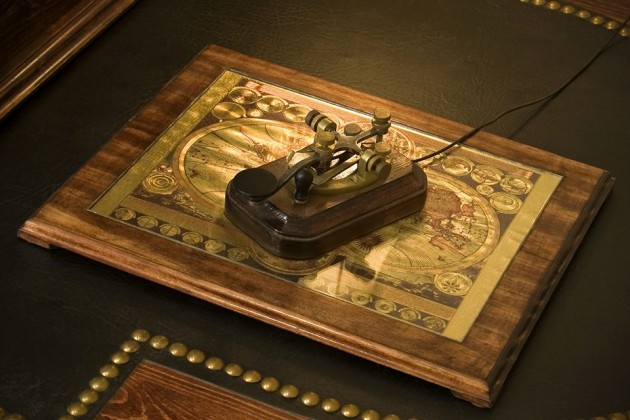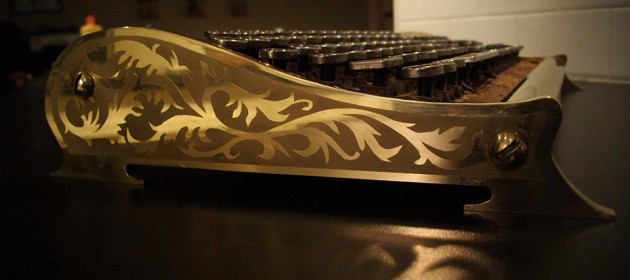 eBay via Boing Boing