When Smart TV, aka connected TV, was introduced it changes the way we watch TV and in a way, took a stab at paid cable TV providers. We are no longer bound to free-to-air TV and subject to cable TV's schedule which often do not fit our lifestyle. It was a new found freedom. A leap it was from traditional TV but there's one thing that never change: however fancy the display and however 'smart' the TV are, the TV from past to present have one thing in common: remote control. We are in a 'smart' era and it kind of sucks that we are not firing up holographic menus from our coffee table when surfing the channels. No, we are not there yet, but with the announcement of the Vizio SmartCast P-Series Ultra HD HDR Home Theater Display, couch potatoes are finally seeing some real advancement in TV and home entertainment in general.'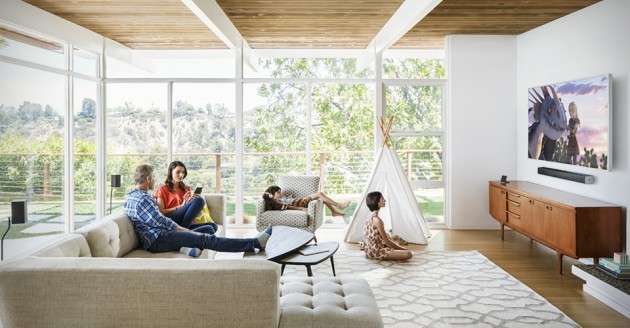 With the SmartCast P Series, Vizio stake claim as the world's first display to fully integrate Google Cast technology and with that, it ditches the traditional remote in favor of a 6-inch 1080p Android tablet remote, preinstalled with Vizio SmartCast app.
"The VIZIO SmartCast app turns every mobile device screen into a remote control and represents a paradigm shift in content discovery. Instead of jumping between apps, VIZIO SmartCast allows users to search and browse content first by genre across multiple apps at once, then select the app or source to play the content. The app also simplifies on-screen navigation. Rather than struggling to see and adjust settings or navigate apps from across the room, VIZIO SmartCast users gain access to all menus and playback controls through the app. With the VIZIO SmartCast app available for download on iOS and Android devices, consumers will never have to deal with a lost remote again."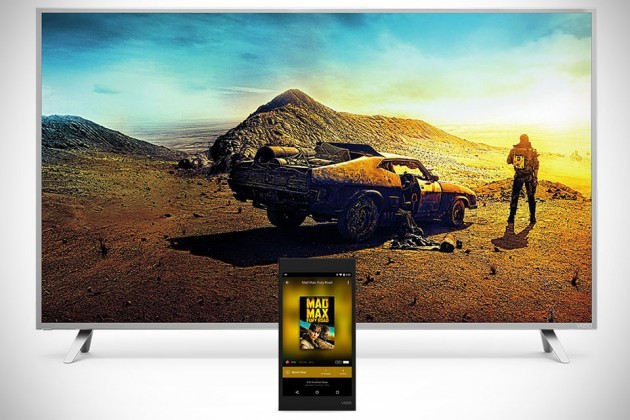 As CTO of Vizio, Matt McRae puts it, the P Series tablet remote "finally brings home entertainment into the mobile era." Indeed they did and considering tablets and apps have been around for quite sometime now, it is kind of a long overdue development in home entertainment. From here on and out, the future of watching TV is not looking at the TV, but looking down at a tablet until you find what fancy you. The best part is, it is a reality now, found on the Vizio SmartCast P-Series Ultra HD HDR Home Theater Display. The remote, however, does not downplay the display quality the range has to offer.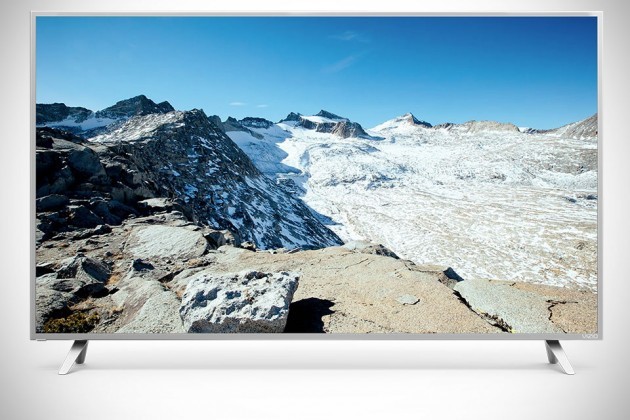 Available in sizes starting from 50-inch through to 75-inch, these next-gen Ultra HD displays feature High Dynamic Range with Dolby Vision to deliver "premium imaging experience," Ultra Color Spectrum offers a wider color gamut for more realist colors, and full-array LED backlighting with up to 128 Active LED Zones that ensure deeper, richer black levels and more accurate contrast. As mentioned, all Vizio SmartCast P-Series Ultra HD HDR Home Theater Display comes supplied with a 6-inch Android tablet remote touting 1080p resolution, V8 octacore processor, integrated stereo speaker, 16GB onboard storage and Android Lollipop OS.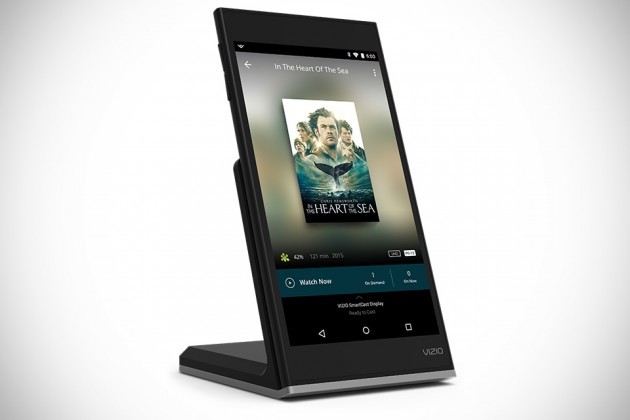 A beautifully crafted wireless charging dock for the tablet comes as standard, which you should be needing since this 'tablet remote' is also a full-fledge Android tablet that allows you to download and install a variety of apps available on Google Play store. You can even cast contents on the tablet to the TV at a touch of button and while you at it (Casting), you can still use the tablet for other tasks without any interruption to the casting. And that's a lot to take for a tablet and at this rate of usage, we foresee the tablet will be calling the charging dock home most of the time.
The Vizio SmartCast P-Series Ultra HD HDR Home Theater Display is available via Vizio.com as we speak. Prices start at $999.99.