We all how is it like with conventional security camera. It is a permanent fixture, requires to be hooked with cables, both power and video, and they are rather expensive. Thanks to the advancement in wireless technology, we no longer have to rely on the "aging" technology in order to monitor our homes. However, a Canadian outfit, Armstart, thinks going wireless is not quite enough; it want such cameras to be totally portable (read: discrete) and versatile enough to be used in a variety of applications. And the product that will do all those is called WiCAM. For starter, WiCAM is super tiny. Like, really, really tiny – about the size of a 2-dollar Canadian coin, or 3.2 x 3.6 x 2.4 cm (1.26 x 1.42 x 0.94 inches) in numbers.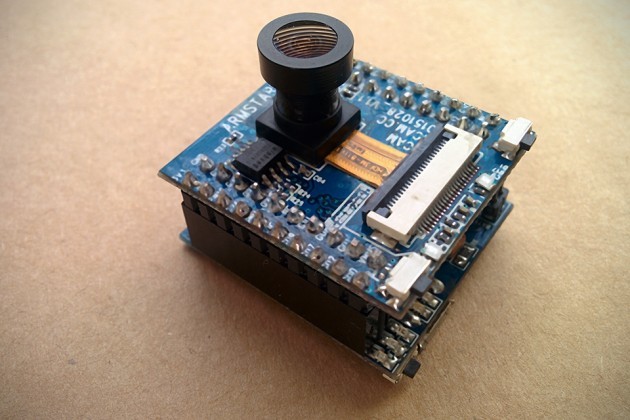 Despite its diminutive size, this seemingly unassuming camera is pretty well-equipped, packing a 2MP CMOS sensor paired to a 120-degree wide angle lens capable of capturing 1,600 x 1,200 pixels stills and 640 x 480 video at a modest 7fps, WiFi and Bluetooth (4.0 Low Energy, no less) modules, onboard temperature sensor, and a 1,000 mAh lithium polymer battery that could last months per charge. All those features are packed into the said tiny chassis that's sealed against rain intrusion, thus allowing it to be set outdoors in places like outside your tent to observe wildlife, or on a bike as a your bicycle's rear view camera.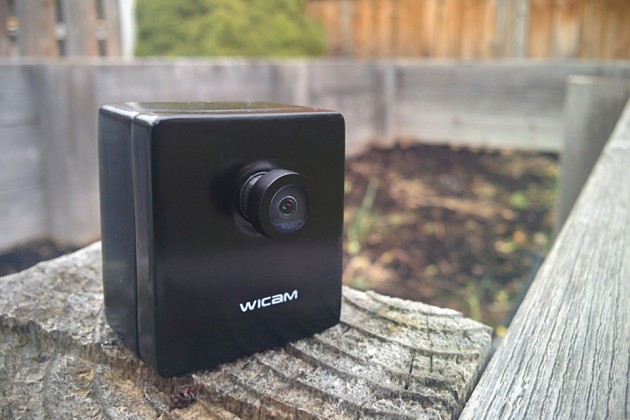 Granted the spec is not quite something to shout about as a camera, but the real draw here is not hard spec; it is the portability and robust power management that lends it the versatility to be used in virtually any situation imaginable. It can be used as your door cam to see who's knocking, on your car as a dashcam or at the trunk for checking out blind spot, as child monitor to kids playing in the backyard, and more. Basically, how it can be used is really limited to your imagination. However, what you do with it, just don't use it to do anything that contravenes your local laws.
There's one more thing. While it may not be top end in spec, WiCAM does tout low light imaging prowess and like many wireless cams, it comes with a companion app to let you see what your camera sees in real-time. For makers and tinkerers, the WiCAM is totally open source, which means you can integrate WiCAM into your projects like imaging drone, robot or whatever. Additionally, the onboard I2S audio interface allows you to add wireless audio into WiCAM. In other words, WiCAM is not just for everyday users, it is for anyone with the knack for tinkering to discover new applications. That said, it is easy to see why WiCAM has received much love on Kickstarter.
At the time of this writing, the campaign have already had more than 800 backers contributing over $90,000 CAD with nearly 20 days left on the calendar. And much does it cost to secure yourself one? Just 81 Canadian money, or about US$59. It's a little wonder why everyone's flocking to it, eh?
submitted via TIP US page.