How do you sell a car that isn't made for speed? Style, of course, and in the case of Volkswagen Up! for the year 2016, audio prowess is one way to go. The German automaker has joined hands with audio industry biggie, BeatsAudio to put iconic Beats sound into this tiny hatch. What? Up's too small a ride for you? Not to worry, the slightly larger Polo will be getting the equivalent BeatsAudio treatment too. Described as "strong sounding special editions," both the Up! and Polo will be equipped with a seven-speaker system bolstered by a 8-channel amplifier with DSP, that promised to deliver 300 watts of "state-of-the-art" sound experience.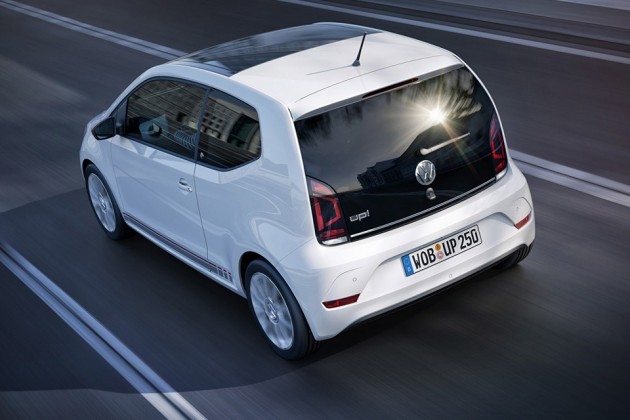 The seven speakers include a pair of tweeters in the A-pillars, two woofers in the front doors, two broadband loudspeakers at the rear, plus a subwoofer integrated in the spare wheel well. While Volkswagen has up the ante in the ICE department, it does not come as standard. That's the special edition which, understandably, you will have folk out extra dough for it, though we are not sure how much at this point. Same goes to the Polo. As far as the Up! is concerned, it is not without improvement under the hood and the exterior also gets nipped and tucked, looking sportier than ever, albeit it is not quite a pocket rocket.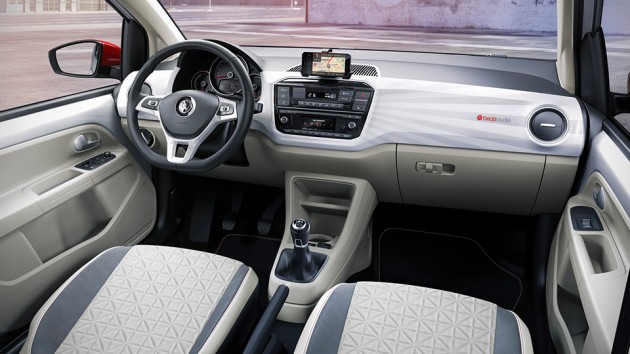 A choice of petrol engines will be offered (including a 89 horsepower motor with 118 lb-ft of torque), along with natural gas and electric power units. Along with the upped horsepower, the special edition will also features new 15-inch "Radial" alloy wheels, special beats design decals (of course!) and contrasting color door mirror caps on the exterior, while the insider gets specially designed dashpad, a multifunction steering wheel, special door sill plate and color-coordinated seat belts.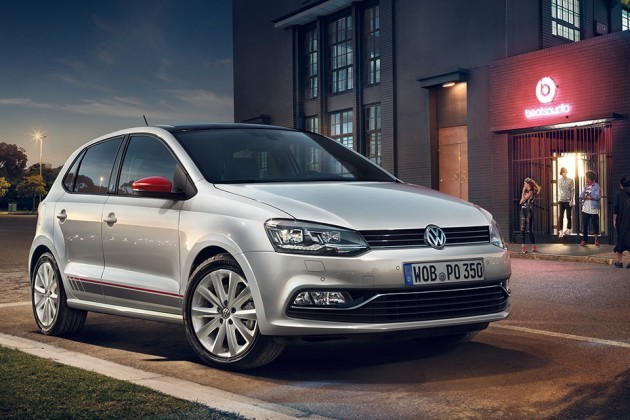 It's a clever move on VW's part. The Up! is never going to make land speed record, but the style factor and now, the ICE, is going to make it a lot more attractive. According the official press, VW will also be unveiling "a surprisingly new concept car" too. Here's the tidbit:
"The concept car, expressive of a lifestyle, can be seen as the beginning of a broad SUV offensive, stating a new automotive attitude to life whilst remaining perfectly suited for everyday use. With this, Volkswagen gives a realistic perspective on a completely new model series and at the same time on the future production model. Its operating concept features hardly any switches, creating a conceptual bridge to the BUDD-e, which amazed an international audience at the CES in Las Vegas."
In mean time, you can catch a short Up! Beats product movie in embedded video below.
Source: Volkswagen
Additional images via Jalopnik