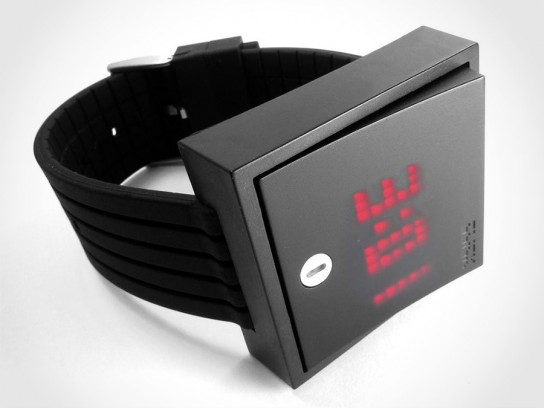 (photos: Watchnismo) Wall Switch Click Watch | US$99.99 | www.watchnismo.com
there are three types of watches that will have our immediate attention: luxurious, beautiful and novel. the Wall Switch Click Watch is one of such example that belongs to the latter category. as the name implies, the watch has a flat wall switch design and flipping it up or down enables the user to see the time and date, which are precede by a short but cool dot-matrix LED animation. the coolest part is, the display remains hidden the rest of the time until you flip the switch to illuminate the time from below. hey, if you ever going to wear a watch, why not do it with a potential conversational piece like the Wall Switch Click Watch? it's available in four colorways and cost just $99.99 a pop. hit the jump for a few closer look and a short clip of the watch in action.
Watchnismo via Oh Gizmo!