remember the smartphone-friendly I/O Denim? it turns out that it is not the only made-for-smartphone jeans in the market. in fact, Croatia-based WTFJEANS (you got to love this name, don't you?) has been around since 2009 and is an awesome alternative if you are looking for an apparel that is designed with your smartphone in mind. WTFJEANS up the ante by not just having a WTFPocket to nest your small smart device, but also one that features a specially designed WTFShield that keeps any EMF radiation from getting to your body. this may come as a pleasant news for dudes who are constantly worried about the radio wave that might be doing harm to, erhmm, you know what. though there is no conclusive study to show the effect of this small doses of EMF radiation to our body, it is still good to know that you are protected anyway.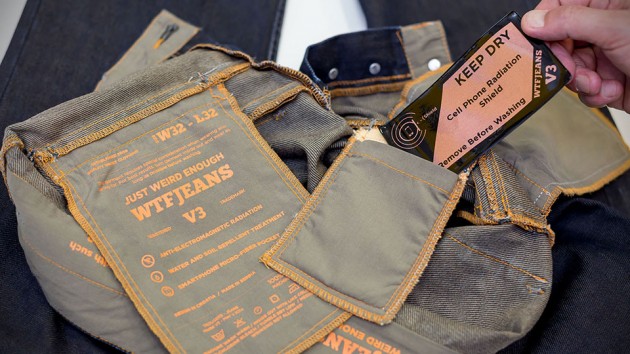 a EMF radiation-repelling copper fabric sealed in plastic is placed at the back of the phone pocket to keep the radiation away from the body, while still allowing signals from the outside to reach your smartphone and thus, maintaining the phone's functionality. additionally, this front-facing smartphone pocket (aka WTFPocket) is padded and microfiber-lined to keep your device free from scratches and promised to wipe the device clean of fingerprints and smudges with the mere action of putting or retrieving the device into and from the pocket. as an apparel, the denim is treated to a nanotechnology coating that repels liquid and even oil-based substances, so you can be looking nice and clean no matter what.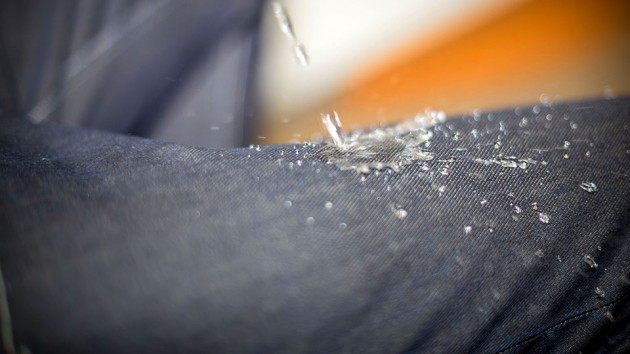 with the WTFJEANS, it also present a new take of denim jeans by having straight front pockets that distinguishes WTFJEANS from the hordes of denims in the market. just below these front pockets is where you will find the WTFPocket. the WTFJEANS also offers buyers custom message of up to 30 characters, printed on the inside of the jeans to mark your ownership, which is a nice touch, considering that you will only find such customization in high-end bespoke tailors that would usually cost a bomb. we are not going to lie though. WTFJEANS is not cheap. perhaps a little pricer than your average designer pair, but still at €127 a pair, you'd be doing your "man bits" a flavor, while adding convenience to your smartphone life.
p.s. for a limited time, WTFJEANS is offering a discount coupon (code: V3PROMOCODE) for an additional €10 discount, in addition to free shipping being offered now. don't say we didn't share.