You know Yuneec? No, well, it is DJI's direct competition and they have just make its newest aerial imaging multicopter, Typhoon H with Intel RealSense Technology, available for pre-order. But before go 'yeah! It must be more affordable!' Ermmm, not quite, but it does have some pretty cool features. First and foremost, it is outfitted with Intel RealSense Technology which, along with Follow Me mode, enables it to avoid obstacles while not losing sight of the subject. The Intel system maps the surrounding, computes the routes available based on the obstacles and intelligently pick the safest path – all while it is flying. Note that this drone won't stop to prevent collision; instead, it quickly access the situation and gets around it.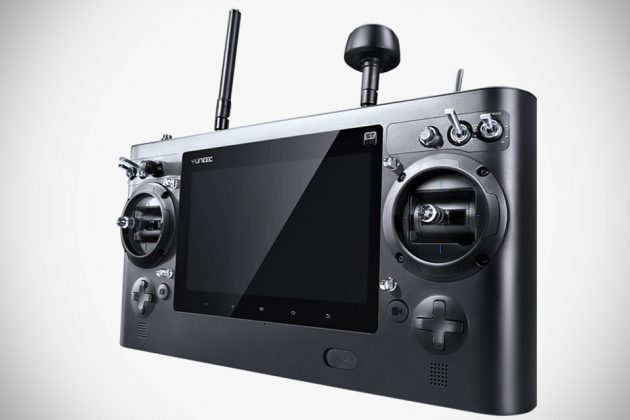 When Intel RealSense is inactive, ultrasonic proximity detection act as a secondary safety features to enable the craft to avoid large obstacles. A downward-facing sensor is also included to achieve improve stability, so whether it is indoor or outdoor, you won't have to put up with poor GPS reception. It gets its lift from six dual-blade rotors and it has a pair of high clearance, retractable landing skids. Like DJI's, it comes equipped with an all-new CG03+ camera mounted on a 360-degree, 3-axis anti-vibration gimbal that does 4K UHD videoing at 30fps and 1080p at 120fps, as well as snapping 12MP stills. And like most such rigs, Typhoon H also offers a variety of flight and image capturing modes, including Point of Interest, Orbit Me, Curve Cable Cam, Journey Mode, san Team Mode, where two person – a camera man and a pilot – can work as filming crew.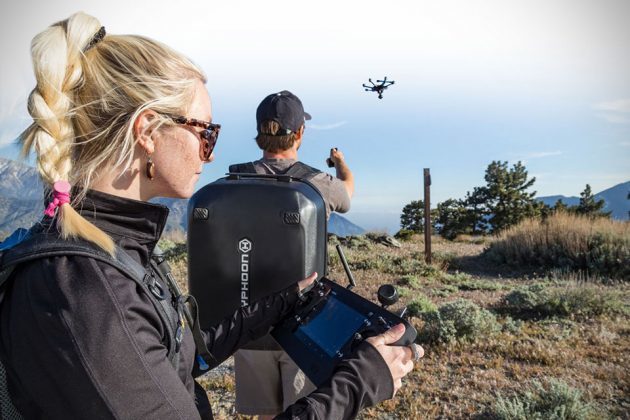 We have not see the Typhoon H in person, but the fact that it comes standard with an Android-based ST16 controller with an integrated 7-inch touchscreen monitor is a sure win in our books. The display affords 720p video downlink, so there's no need to whip out your smartphone or tablet as the display which saves you the hassle of juggling yet another device. Yuneec Typhoon H with Intel RealSense Technology is available for pre-order, however, with an asking price of $1,899.99, it is clearly not a hobbyist's equipment. And if you decided to invest in it, the company assures you that it will be delivered in four weeks. Existing Typhoon H owners will be able to acquire Intel RealSense Technology module in near future at an yet-to-be-determined sticker.
All images by Yuneec.