Good news, water-loving folks. Universal will have a new water theme park to help beat the sweltering summer heat and Orlando, Florida is where you will find it come 2017. I know. We heard of the tragic incident over at Disney's resort, but rest assure, wildlife won't be there to greet you; it will be just you, the majestic manmade volcano and the Pacific isles-style setting. Set amongst a lush greenery, this 28 acres theme park, aptly called Volcano Bay, is creative by the Universal Creative, the same folks behind crowd favorite theme park experiences like The Wizard World of Harry Potter, The Amazing Adventures of Spider-Man and Despicable Me Minion Mayhem and like many of Universal's parks, it is setup to please thrill seekers and chill seekers alike.
The park is divided into four themed areas with Polynesian influences: Krakatau, Wave Village, River Village, and Rainforest Village. Krakatau is where you want to be if you are an adrenalin junkie. Defining Krakatau is a 200-foot volcano named, you guessed it, Krakatau and therein hides three different body slides that should quench your thirst for thrills. One of the side being the Ko'okiri Body Plunge, which subjects you to a 70-degree drop through the center of the volcano and it is the world's first slide to travel through a guests filled pool. Apparently, there's a "secret attraction" within the domain of Krakatau which has yet to be announced.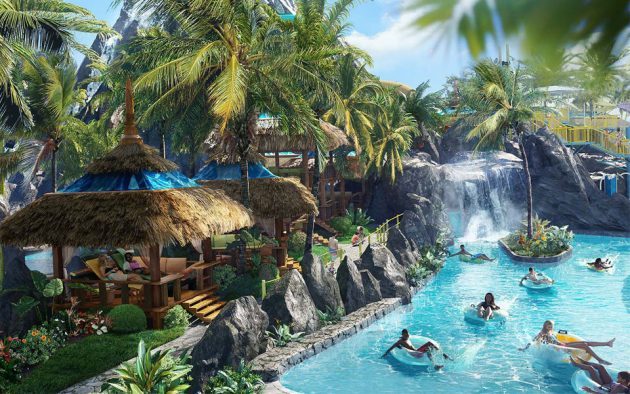 Wave Village is a place for sunbathers and beach lovers, and family who opt to stick together can head on to River Village where everything is pretty much family-friendly, including a three-story water playground to keep the young ones entertained and even a toddler play area for the pint size ones. Last but not the least, there's the Rainforest Village, which is yet another place for thrill seekers. It offers a variety of slides and raft rides to keep your adrenalin pumping. And When you are done, a tranquil pool, called Puka Uli Lagoon, is there for you to wind down the day's adrenalin.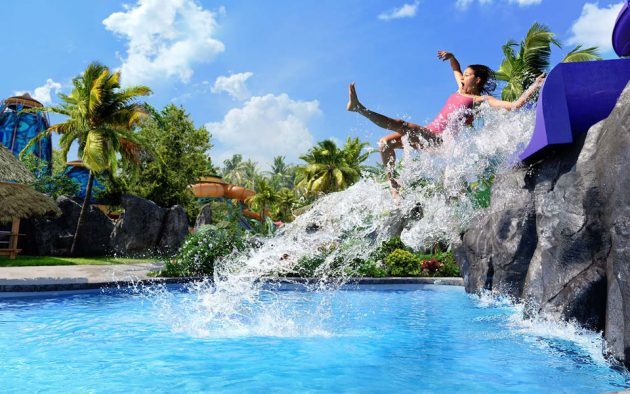 All told, Volcano Bay offers visitors 18 unique attractions. In addition, there will also be themed restaurants and bars, along with tons of food and beverage options, to take care of growling stomachs. International tickets will be on sale soon for folks planing for travel dates starting June 1, 2017. Tickets will be available through international websites and travel agencies when they becomes available. Universal's Volcano Bay Water Theme Park is expected to open for business in 2017, though no exact date was provided (likely just before summer, we presume).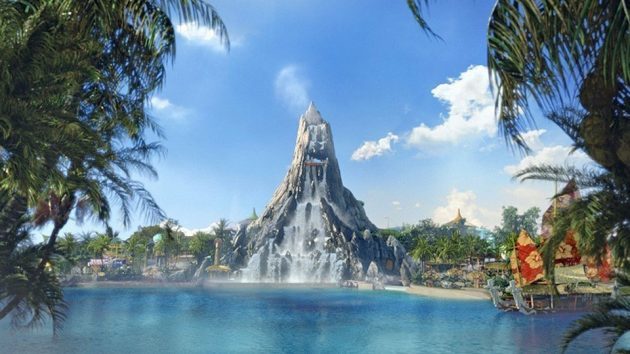 Images: Universal Orlando Resort.