It was just May this year when Aston Martin unveiled the Vanquish Zagato Concept at the Concorso d'Eleganza Villa d'Este at Lake Como and now, it is a real car which, if you have the money to drop, you can buy. Since the unveiling, Aston Martin has received "unprecedented customer interest" and the call of the rich has been answered, albeit in limited production run of just 99 units. Aston Martin Vanquish Zagato Coupe is the fifth car from the marques' fifty years of collaboration which started with the DB4 GT Zagato racing car in 1960.
While being a Zagato collab, the coupe still retains much of Aston Martin's distinctive looks and more importantly, perhaps to those who has an insatiable appetite for speed, its 6.0L V12 has been bumped up to produce 600PS that enables this athletic example to make 0-60 mph in just 3.5 seconds. It is not fastest, but fast enough, plus it looks great. This gorgeous coupe wears a carbon fiber body work and sports minimal split lines – thanks to the use of large one-piece panels wherever possible.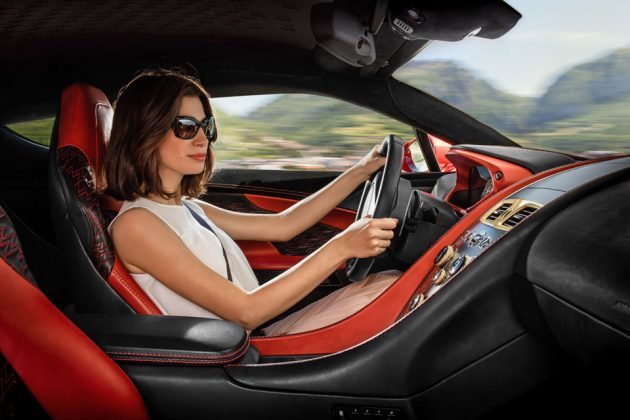 Other key details include new 'bladed' LED lights – first used on the Vulcan, round tail light reflectors (a very Zagato element, we must say), wing mirrors that reminiscent of those found on the One-77, supercar requisite retractable spoiler, rippling carbon fiber sills, a subtle but no less striking double-bubble roof, and a cabin that's as lavish and sporty as you have come to aspect from an Aston Martin and that includes Herringbone carbon and anodized bronze finishing, beautiful leather upholstery and whatnot. There are, of course, marks of the collaboration, such as the unique 'Z' quilt pattern stitch, which can be found on the seat, headrest, center console, and door sections.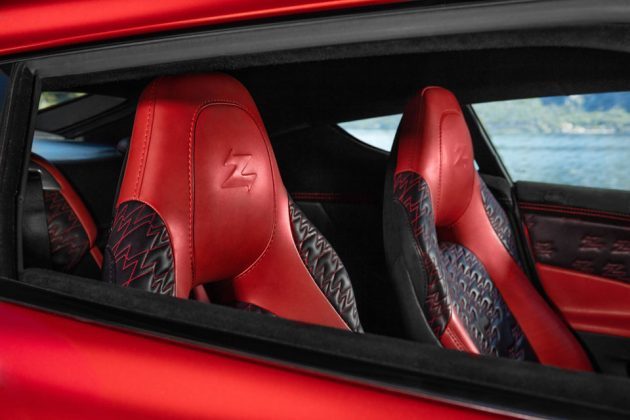 We are not sure when the books will be open, but Aston Martin expects custom deliveries will begin in Q1 2017, which means you'd be zipping to the nearest Aston Martin dealers with your checking book already. Keep going to catch the Vanquish Zagato in action.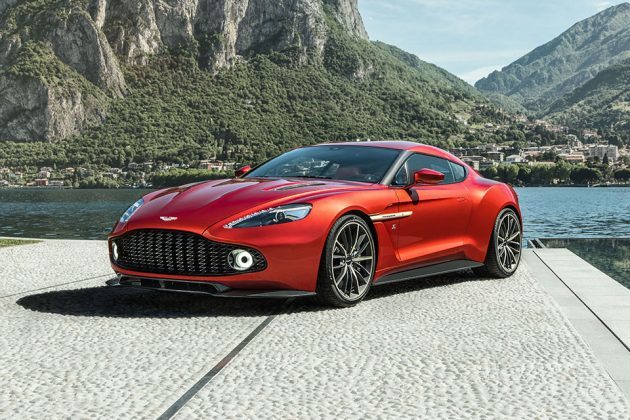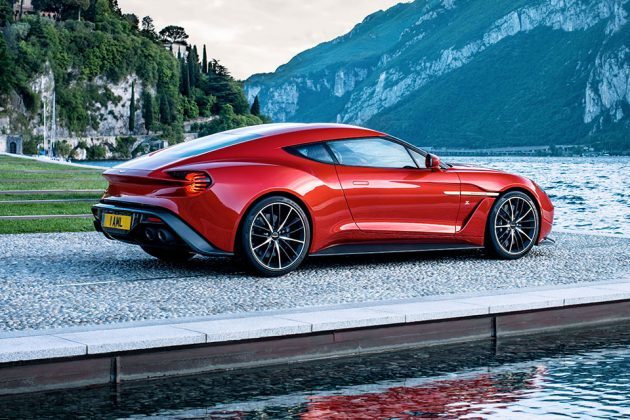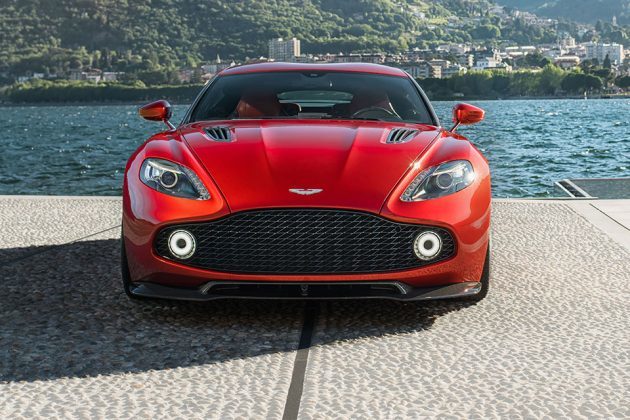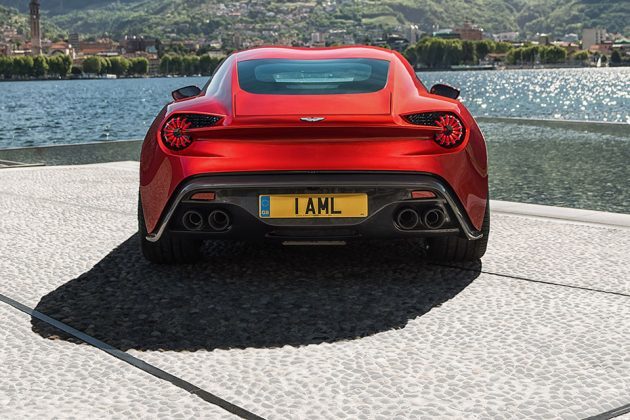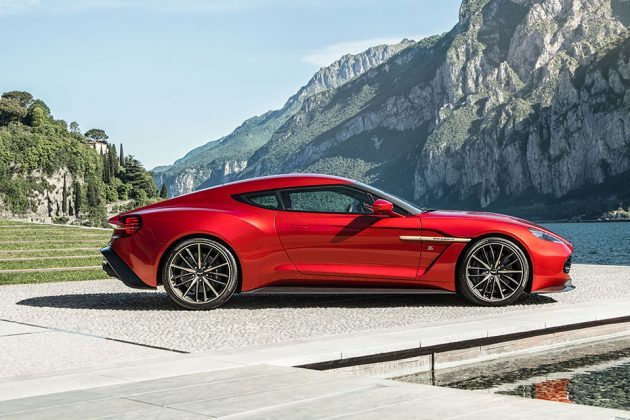 Images courtesy of Aston Martin.