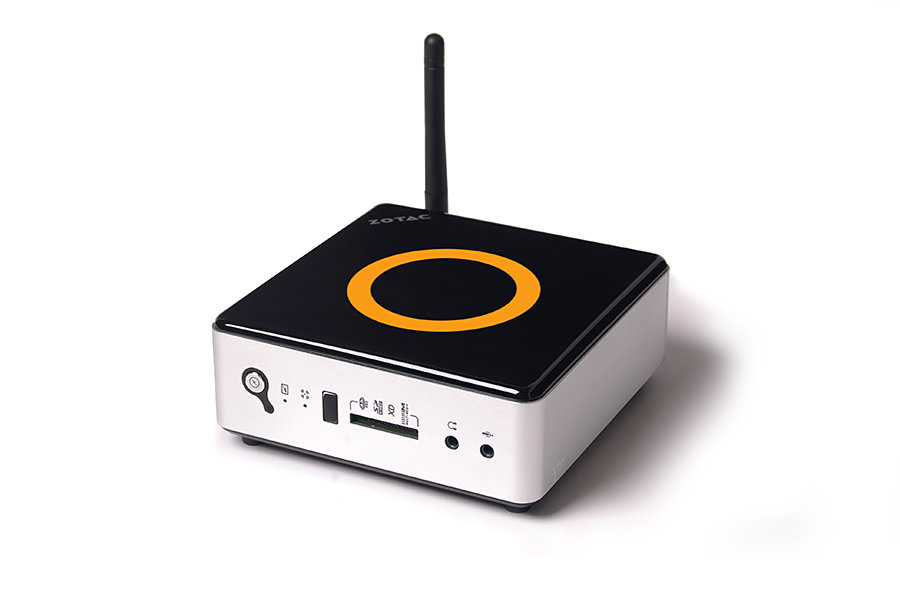 ZOTAC ZBOX Nano VD01 | US$tba | www.zotac.com
i am not quite sure if media center PC has anymore steam in them but anyhow, apparently ZOTAC, the maestro for mini-PC, thinks so. it has recently announced its latest addition to its ZBOX Nano product lineup, dubbed the ZBOX Nano VD01 series. at the heart of this palm-sized PC is a 1.2 GHz dual-core VIA Nano X2 U4025 processor and VX900H media system processor that are said to offer outstanding performance and energy-efficiency. thanks to its power graphic crunching from VIA Chrome9 graphics with ChromotionHD 2.0 processing engine, the ZBOX Nano VD01 offers "silky-smooth" playback for high-definition video formats that include Blu-ray, MPEG2, H.264, and VC-1. despite its wee size, expansion capabilities are not sacrificed. it still has space to include a 2.5-inch SATA drive (or SSD, if your prefer), and DDR3 SO-DIMM RAM module.
for those who prefer something that can be used out-of-the-box, the Plus models feature a 320 GB SATA hard drive and 2GB of DDR3 RAM preinstalled. along with it, are connectivity such as USB 3.0, and eSATA ports, allowing for further expansion if needed. other features include HDMI and display port outputs, Ethernet connectivity, onboard WiFi, onboard Bluetooth 3.0, remote control, IR receiver and VESA mount compatible. after reading through its official PR info, i am still quite skeptical if there's still a market for Media Center PC. i might be wrong but i still can't help to think about the myriad of media center such as the Apple TV, Western Digital Live TV and the likes, that kind of like makes thing a whole lot easier without the associated hassle with setting up your own media PC but then again, i could be wrong. perhaps, Media Center PC still provides scalability and customization that out-of-the-box media player can't offer. as for its availability and pricing, they are still a mystery.
ZOTAC via Hardware Zone