Sometime in 1984, Ferdinand Anton Ernst Porsche, or more affectionately known as Ferry Porsche, was gifted with a 1/2 scale replica of the automaker's 1981 Le Mans winning car, the Porsche 936, which he eventually put on display in the Porsche museum. Well, this is not the exact one that Porsche had. In fact, this one is even more special and could be considered as the rarest of the rarity because it has never seen the light of the day until recent time when it was unboxed after over 30 years. This junior version was a commemorative but fully functional model produced in small batch of between 50 and 100 units (see what we meant be rarest of the rarity?) and was sold to Porsche dealers around the world. As you might have imagined, not many had laid their hands on one and even more rarer to find one that's practically untouched 30 years on.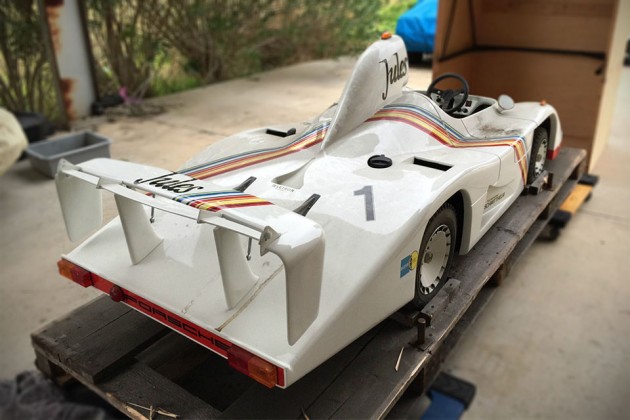 This "still-in-the-box" 30-something-year-old 1900 Porsche 936 Junior 1/2 Scale Go-Kart Replica recently showed up on eBay, where you can have a shot at owning it. But be warn, it is not even remotely near cheap: bid starts at $30,000 and has an undisclosed reserve price. So God knows how much it will cost eventually. The thing about such auction is, it is hard to verify the authenticity of the product and in such cases, we usually has to deal based on trust. But your money will be worth if everything holds true, because this is essentially a gas-powered go-kart dressed in a molded fiberglass Porsche 936 body complete with 1981 "Jules" racing livery.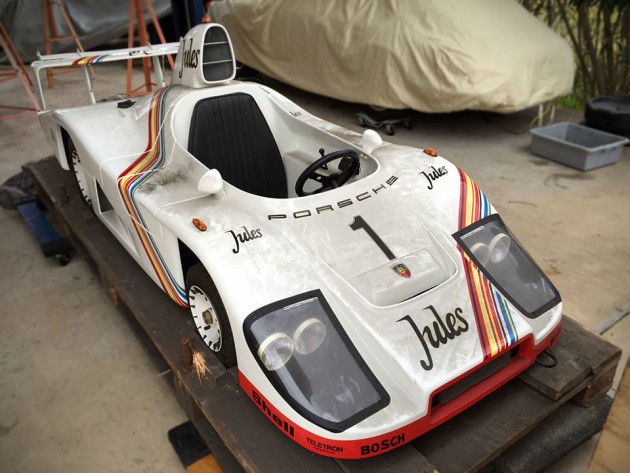 Other worthy mentions include functional turn signals and low- and high-beam headlights, an adjustable rear spoiler, a leather seat, alloy wheels, rear disc brakes, spring suspension with shock absorbers, electric start in addition to starter rope, and a Briggs and Stratton engine mated to a three-speed gearbox that affords it a top speed of 32 mph. Keen eye Porsche enthusiasts may noticed that this particular example has the number "1" instead of 11, which may give raise to suspicion of its authenticity, but according to the seller, Porsche 936 Junior's previous owner claimed that this was the very last produced and the factory simply ran out of decals which result in it sporting the number '1' instead of '11'.
If you are all up for it, you can pick up more information or if you so choose too, bid for it, on the product's auction page (which will run for 9 days). Also, it looks like the auction was re-listed, probably due to reserve not met. The last bidding had only two folks vying for it, btw.