I felt uneasy for a whole week because I knew I saw something 'newsworthy' last week but just couldn't recall what was it until today. It was this super awesome 2008 Yamaha Scorpio by Jakarta custom bike builder Thrive Motorcycles. I think we don't need to say a lot; one look, you know this ain't your typical yard build, which is result in the uneasiness that plagued me for the whole week. Anyways, boxy objects are hardly beauties by default. The fact that you don't see squarish bikes running around is a good enough proof. But as it turns out, boxy design actually looks pretty rad as proven by this 2008 Yamaha Scorpio.
As you can imagine, a bike with such a design did not just involved pulling apart the fairing. A heck lot more custom work was needed, which included developing a whole new subframe and a new 'body' made using sheet aluminum to form the straight, clean look which Thrive conjured up for its designer client who also happens to be Thrive Motorcycles' friend. In the between the frame sits an engine which is left pretty much untouched, well, with the exception of few parts that got replaced and the addition of a PE-28 carburettor. There is also a custom-made stainless steel exhaust with grey exhaust wrap to go with the overall grey-theme.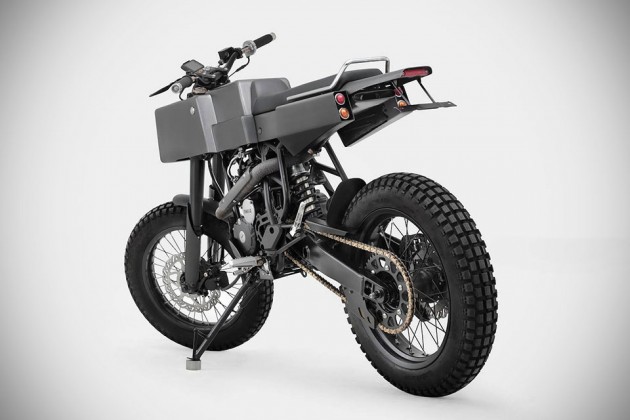 Other notable mods include new Rental 'Fatbar' handlebar with bar-end turn signals, custom clutch and brake lever, custom dashboard with indicators, custom switch gears, a GPS/phone mount, Honda USD forks, Showa mono-shock on a custom-made unitrack system, 18" spoke rims shod in Kenda 'Trial Tread' tires, chrome shifter and brake pedal, new disc brakes coupled with a set of aftermarket trial hubs, and finally, rounding up with a custom skid plate to keep earthly projectiles off the bike's engine. The end result is a bike that looks decidedly cafe racer and one that belongs to the future. Wait. Did someone invented a time machine in Year 2100?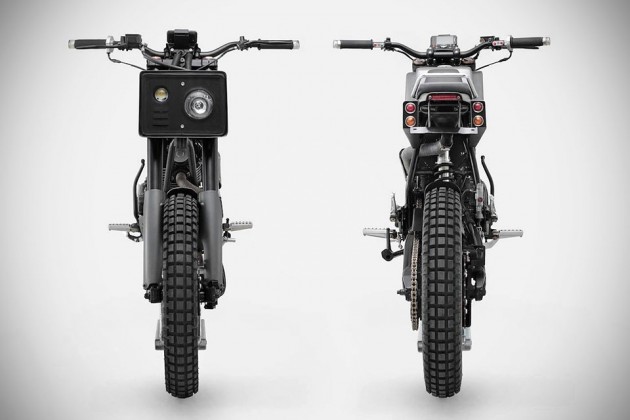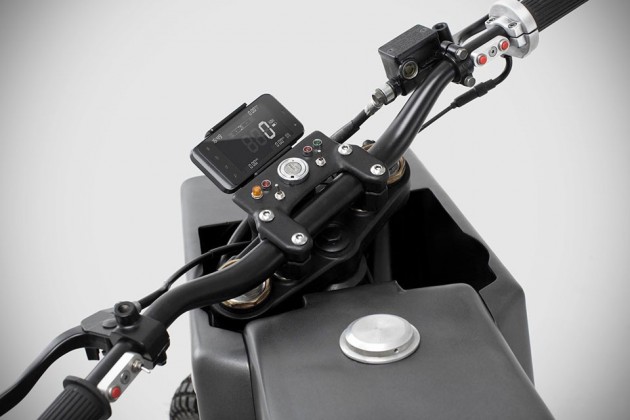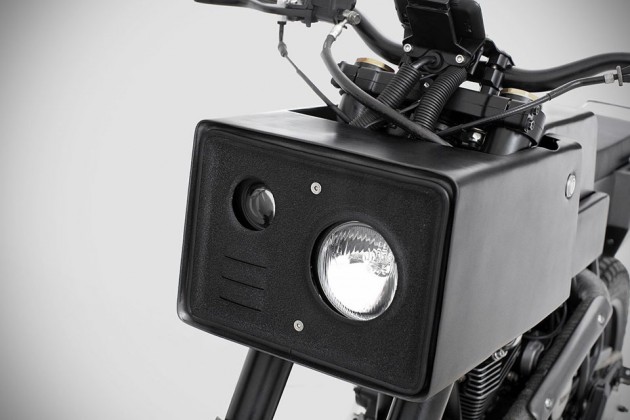 Images via Thrive Motorcycles
via Highsnobiety via Pipeburn