So you think even the Shelby-touched Mustang is a little too tame for your taste? Well, fret not, you power-hungry, speed demons, cos' there is always Saleen look to if power and speed are on top of your priority list for an all-American muscle car and in this instance, there is the 2015 Saleen 302 Black Label Mustang to keep your accelerator-happy right foot satisfied. Powered by a 5.0L Coyote V8 motor, paired to a twin-screw supercharger, the 302 puts out an astounding 730 horsepower and 600 lb-ft of torque (on 91 octane gas). 6-speed stick shift comes as standard, though there is an option for a 6-speed auto too. Along with the boost in power, the 302 Black Label also promised even better handling over its predecessors.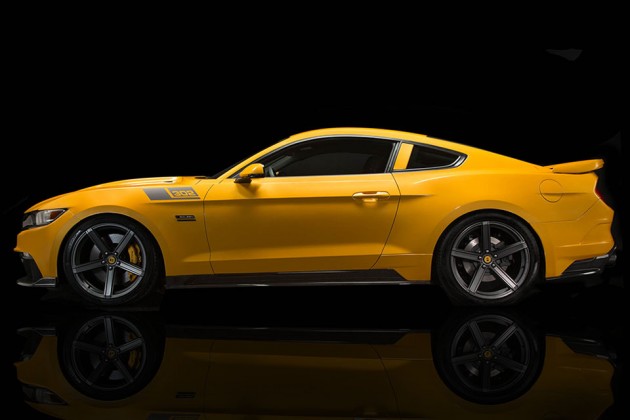 It boasts an all-round independent suspension setup with Saleen 24 springs, shocks, sway bars and bushings, while its 20-inch 5-spoke allow wheels (offered in a choice of multiple finishes) are wrapped in 275/35R20 (front) and 275/40R20 (rear) tires. Hauling this speed demon to stop is a set of massive 15-inch dimpled motors, coupled with multi-piston calipers. Other handling and driving enhancements include finely tuned aerodynamic body components, optimized lift-over-drag, increased downforce through lengthening of the front and rear and finally, carbon fiber components are thrown into the mix to lighten the overall weight of the vehicle.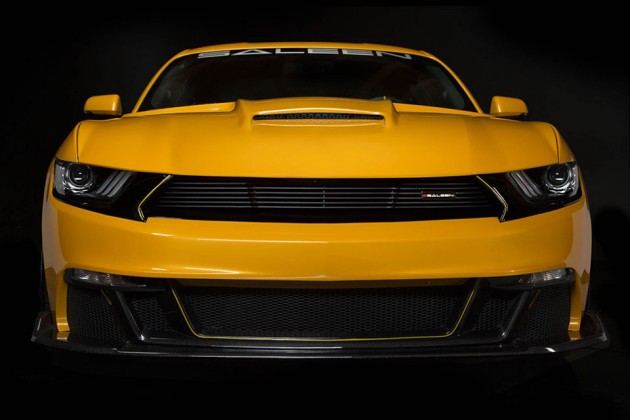 On the inside, it is a combination of sportiness and luxury with features like black leather and suede sport seats, high-contrast gauge cluster, leather-wrapped multifunction steering wheel, and unique badging and dash plaque denoting the year of make and serial number of each vehicle. In addition to the standard or custom Saleen paint schemes, the 302 Black Label is also offered with a new paint coating developed with BASF. Known as California Sunset, this unique paint is said to be a "Cross between a golden yellow and the hues of a setting sun" that will actually changes with the light.
Last but not the least, as with the rest of Saleen's lineup, each 302 Black Label is serialized and its own unique Saleen VIN, plus each ride is hand signed by the man who started it all, Steven Saleen. And oh, not forgetting that you will also get a 3-year, 36,000-mile warranty by Saleen. So how much for this power and glory? $73,214 and that's just the base price, btw. If you're undaunted by the price, you can go ahead and order one from select Ford dealers around the U.S. or get in touch with Saleen's Vehicle Sales Division. Continue reading to catch a few more look.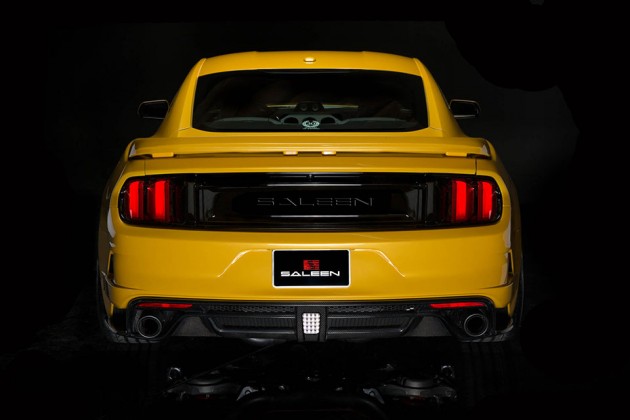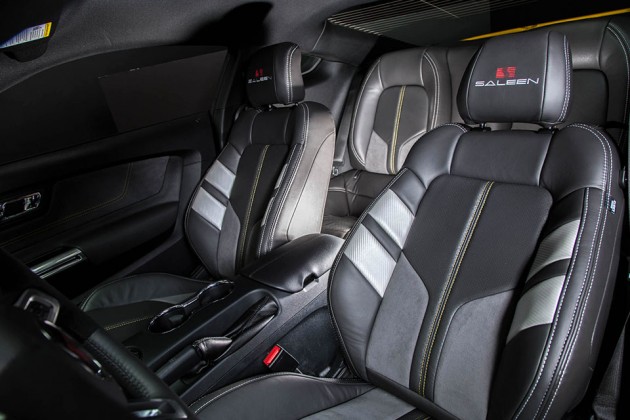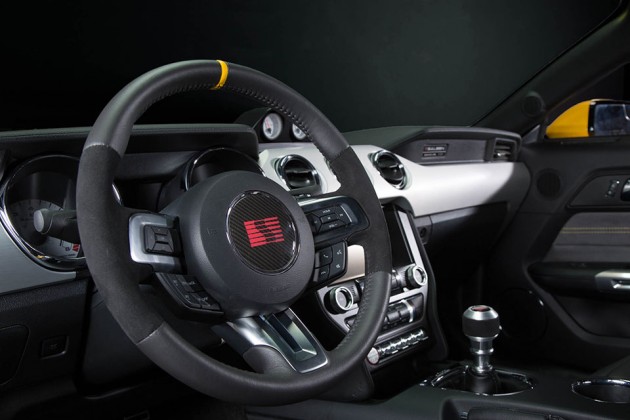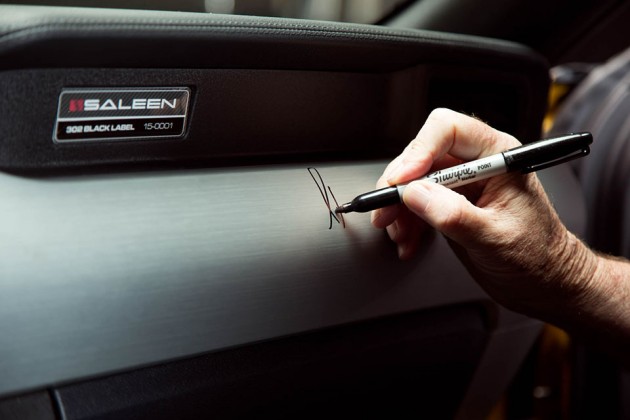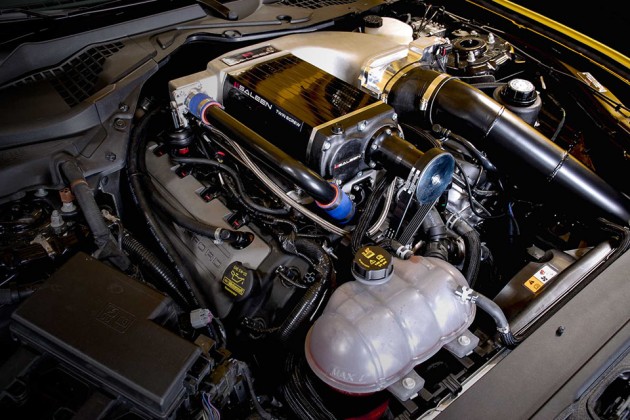 submitted via TIP US page. Special thanks to Maxwell for dropping this awesome hat tip.