We love MINI, but its size left much to be desired. Sure. There is the Countryman to content with, but honestly speaking, while Countryman has the face of the MINI, it never really look like a MINI; it looks more like a mini monster truck. This is where we think the new MINI Clubman will fill the gap left by the lack of size by the MINI and the un-MINI MINI of the Countryman. The new Clubman is significantly larger. It is a good 10.6 inches (26 cm) longer, 3.5 inches (9 cm) wider and its wheelbase stretches 3.9 inches longer over the new MINI 5-door.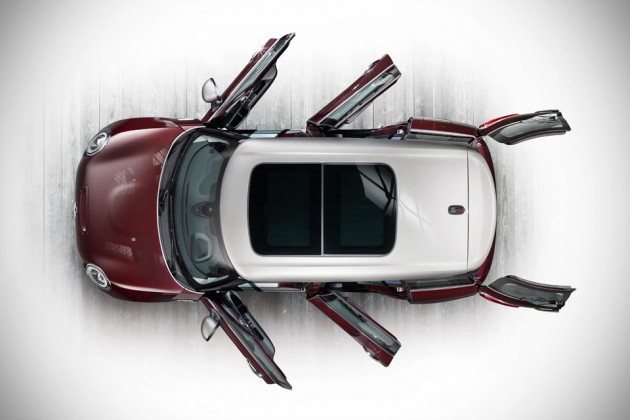 As expected, it is a full-fledge five seater, boasting rear backrest with 40:20:40 split fold, allowing the cargo area to grow from 360L to a whopping 1,250L. Also on the inside, it touts a newly designed interior featuring a broad instrument panel with cockpit facia frame in upper section, instrument cluster on the steering column, integrated circular central instrument with LED lighting ring and display for vehicle, infotainment, phone and navigation functions; air conditioning control unit and the iconic MINI toggle switch below the central instrument; centre console with electric parking brake, storage compartments, two cup holders, MINI Controller and armrest; high-end decorative strips for centre console and door trim panels.
The exterior, is well, as MINI as you can anticipate, but it some how looks more, how do you say it? Wagon-ier, perhaps? BMW says it is a "new interpretation of the traditional-steeped shooting brake concept" which the automaker has "adapted to the demands of the compact class." Aesthetically, it appears to be more sculpted and feels more smoother than before, which makes the car easy on the eyes. At market launch, the new MINI Clubman will be offered with three power options, all with MINI TwinPower Turbo Technology.
These includes the MINI Cooper D Clubman with a 150hp 2L 4-cylinder diesel motor with 243 lb-ft (330 Nm) of torque, good for century sprint in 8.6s and a top speed of 131 mph (212 kph); the MINI Cooper Clubman with a 136hp 1.5L 3-pod engine with 162 lb-ft (220 Nm) of torque that makes 0-100 in 9.1s and topping out at 127 mph (205 kph); and the range-topping, drool worthy, MINI Cooper S Clubman with a 2L 4-cylinder unit, pushing out 192 horses with peak torque of 206 lb-ft (280 Nm). The Cooper S makes 0-100 in 7.2s and maxes out at 141 mph (228 kph).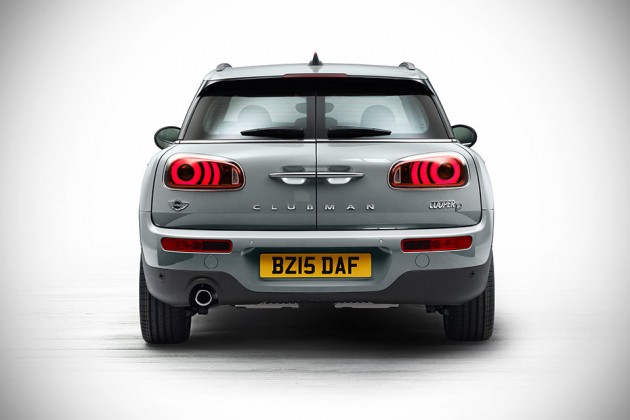 Power is put to good use at the front wheels via a 6-speed transmission, though an 8-speed Steptronic gearbox will also be offered as an option for MINI Cooper S Clubman and MINI Cooper D Clubman. Additionally, a sport version of the 8-speed Steptronic is available on the optional checklist for MINI Cooper S Clubman, as well as a 6-speed Steptronic variant for the MINI Cooper Clubman. Confusing? It don't have to be. All you need to know that the new Clubman is finally official and it is coming. But exactly when or how much it will cost, is yet to be announced.