Aspire to be an independent outdoor news reporter? Well, here's a good news: your startup equipment will only cost you $49. How so? With the SoloCam HD Selfie Mic, of course. From the product name, you probably already have some idea what it is. Yes. It is a selfie stick that leverages on your existing smartphone as a videocamera, but it adds a HD microphone for recording audio in high-definition to further bolster your new reporting or music videos. With its ergonomic and somewhat odd looking handle, it lets you hold the microphone and the camera before you just like a pro, thus dispensing the need for additional crew. Sounds like the perfect tool to kick start your Youtube news reporter career, is it not? Especially, when budget is a huge concern.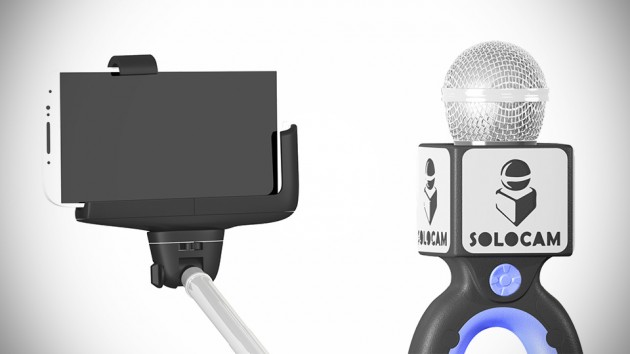 But the Israel-based company didn't stop there. The SoloCam is a complete package to get you started, which includes a multi-platform application with features like teleprompter, joystick, live streaming, live video effects to spruce up your outdoor reporting and green screen support. Spec-wise, the mic is unidirectional, recording audio quality of 48kHz/24-bit and transmitting them to your device via Bluetooth 4.0 technology with aptX Live ultra low latency. There is also an auxiliary jack to hook up the mic to your home stereo if so desire. And very importantly, it comes with built-in spherical wind and pop filter.
The SoloCam HD Selfie Mic is on Indiegogo under flexible funding, which means for $49 and up, you are essentially pre-ordering the item for December 2015 delivery. Go check them out, but before you go, there is a very entertaining pitch video below with more product details.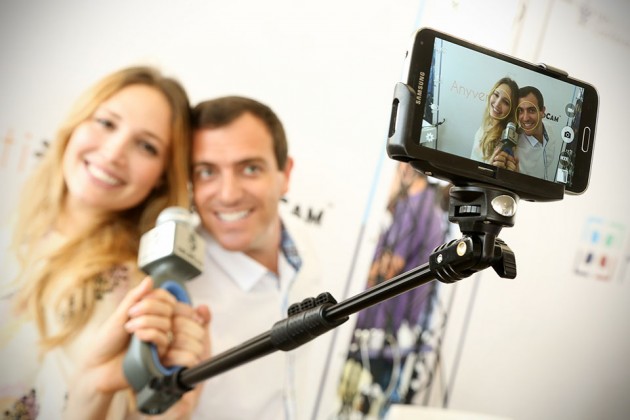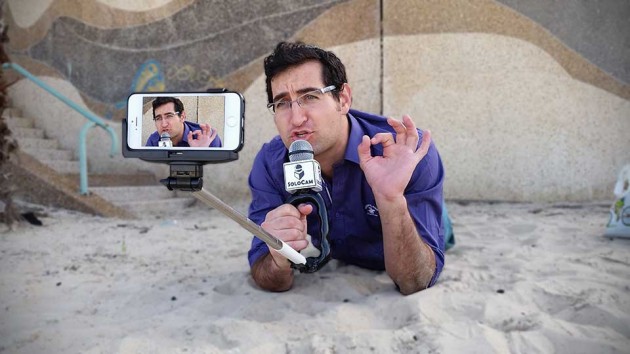 submitted via TIP US page.