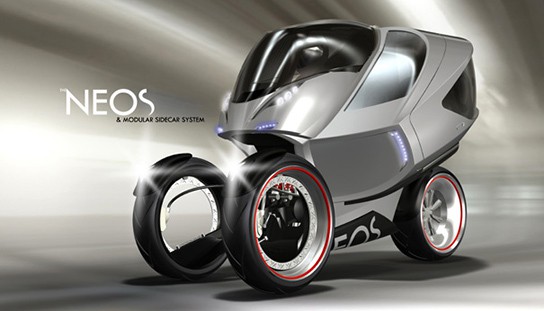 (image credit: Daniel Munnink)
how do like a trike that seats two as and when required? the Daniel Munnink's NEOS is a concept three-wheel motorcycles that is a single-seater but has a modular sidecar (which doesn't really looks a bit like a sidecar, which it nice) can be added to ferry a passenger. besides looking all-futuristic-cool, the NEOS is packed with features for both comfort and safety.
[ad#Google Adsense-text-468×60]
usually, concept which is this small and categorized as a motorcycle, couldn't contain anything more than a rider but with the detachable sidecar, the NEOS can ferry a passenger and both occupants can still communicate with each other without the nasty wind-induced-noises. basically, both rider and passenger are in separate compartment, communicating via the built-in speaker and microphone.
to be powered by liquid cooled 3-phase AC induction motor with an expected range of 260 km, the NEOS will be a host of advance gadgetry including heads up display dials, GPS, radio with MP3 capabilities, color touch screen display with automatic mobile phone sync et cetera. safety is a priority in NEOS, hence aside from seat belt, it will have side curtain airbags for both rider and passenger, as well as front airbag for the rider.
other safety features include ABS, ESC, traction control, reversing and side mirror cameras, leather padding for knees and elbow and surrounding vehicle senses. well, as you have read, it is the vehicle of the future. though it's only a concept at this point, but we certainly hope that the automotive industry do take hint from these concepts to realize the dreams. i have always dreamed of Minority Report-like future. so are we getting there already?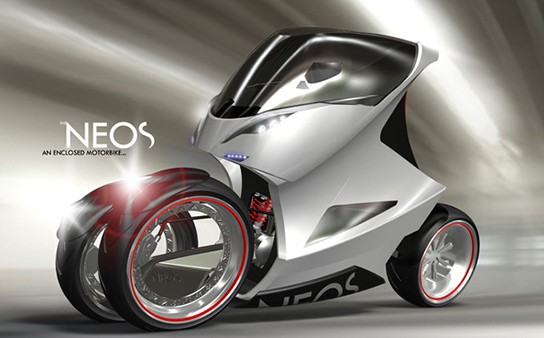 (image credit: Daniel Munnink)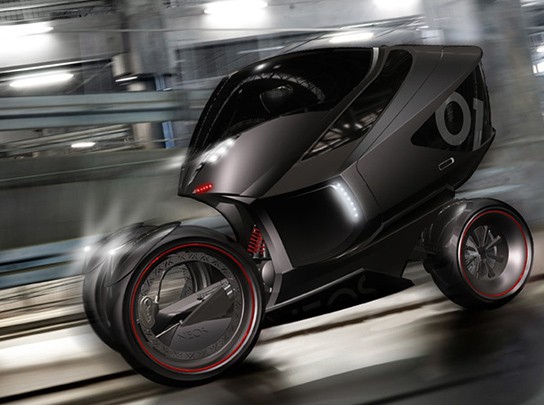 (image credit: Daniel Munnink)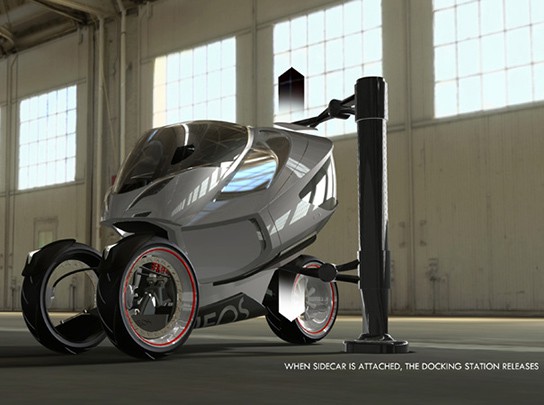 (image credit: Daniel Munnink)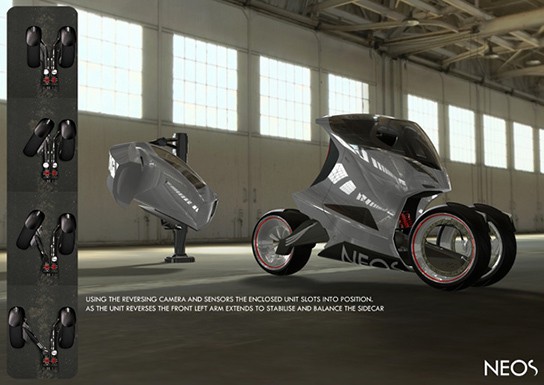 (image credit: Daniel Munnink)
via Yanko Design