Music lovers have benefited much from the advent of Bluetooth technology. Thanks to this awesome wireless technology, music lovers can enjoy music wirelessly transmitted from their smartphones, anywhere, anytime – even when you are chilling out at your backyard. Pretty cool, but Acoustic Research wants to take this enjoyment, specifically when you are in your garden or backyard, a notch higher, by offering a garden light-like weatherproof speakers. We are not kidding when we said "garden light-like", because this collection of indoor and outdoor speakers do look very much like the garden light you will find in some homes, except that they don't radiates light. Oh wait. It does, or at least one model does actually lights up.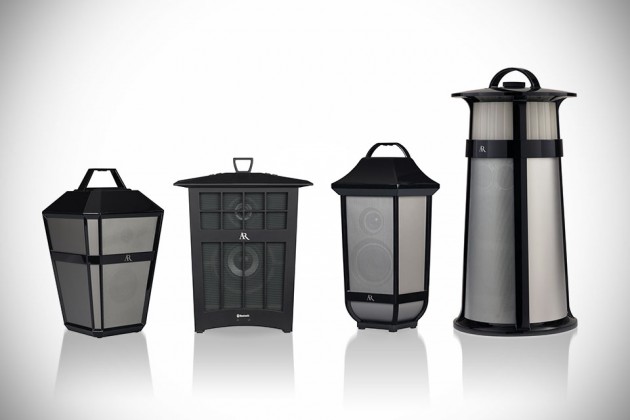 There are three series in this collection: Elite, Premier, and Limited. Oh wait, again. Not all are weather. Apparently, the Elite is the only one in the collection that is built for outdoor with a weather and UV resistant built, and it also comes with mood lighting. Under the Elite series is Hatteras, a garden light inspired by America's lighthouses. Like a lighthouse, the lighting features is located atop, emitting a 360 degrees of area lighting with a selection of light mode. Hatter stands 2 feet door and its speaker system packs 40 watts of "yard-filling" audio, which Acoustic Research claims sonic quality in par with higher priced systems. The Premier and Limited series, on the other hand, takes on the shape of box lighting, or lantern.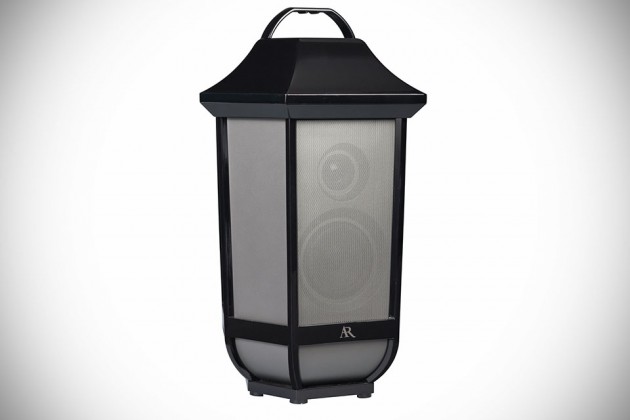 There are two designs, Glendale and Pasadena, under the Premier series, each providing 20 watts of audio. Glendale can either be powered by wall outlet or AA batteries, while the Pasadena features a built-in rechargeable battery. The last of the series, the Limited series, has a model called Orleans that puts out 10 watts and is capable of up to 12 hours of playback running on AA batteries. It can, of course, powered by wall outlet too and also boasts auxiliary inout for non-Bluetooth sources. Price-wise, the Elite series' Hatteras will retail for $219.99, the Premier series' Glendale goes for $119.99, while the Pasadena and Limited series' Orleans are priced at $99.99 each.