On contrary to popular belief, the world of action cams is not limited to GoPro. While GoPro is viewed as the go-to brand for first-person action sports videoing, not everyone is comfortable or willing to part with the asking price. This is where AEE Technology thinks it can fill the void with its newly announced action camera, the S60 Plus. For starter, it saves you the hassle of acquiring accessories by including essentials like waterproof housing (yup, this transparent case thingy), along with a variety of mounts that will have your action adventure PoV covered.
Best of all, it does come equipped with a detachable 2-inch TFT monitor so that you don't have to frame your shots blindly. The monitor also offers the much-needed access to the menu of the device too. S60 Plus offers a number of resolutions and frame rates, including 1080p at up to 60 fps, plus executing single, burst and continuous shots. AEE is confident of the S60 Plus performance that it claims it could "double as a high-end DSLR," a bold claim that substantiate with its ability to capture 16MP stills as individual shots in up to 30-second intervals for the purpose of time-lapse videos, or in momentary bursts of up to 8 photos per second, so that you won't miss those critical fast action.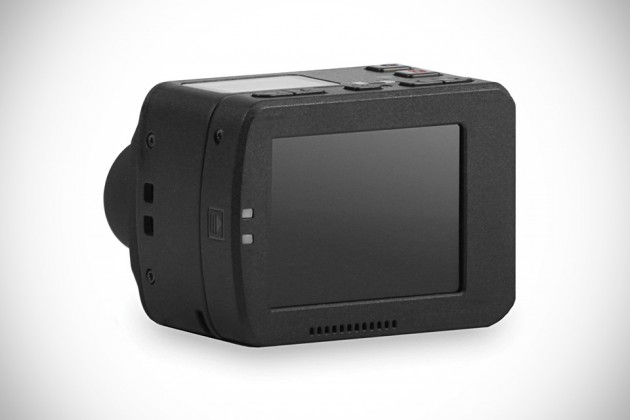 Like any good, modern day gadget, it can be synced and control with Android or iOS device from up to 328 feet (100 meters) away. Storage is by the way of microSD card and there's a built-in 1,250 mAh battery pack affords up to 180 minutes of video and up to 300 minutes of audio. The latter is an interesting feature to highlight as it would mean it could use S60 Plus as audio recording device too. And the price for such awesomeness? $250 is all it takes, which is notably cheaper than leading brands with similar performance.