Well, it is time of the year again. We are talking about the world's most prominent mobile-focused event and that's the Mobile World Congress, held annually in Barcelona, Spain. Whenever you hear MWC, you can be sure French handset company, ARCHOS, will be announcing a slew of new products and they sure did, and among them are four affordable smartphones, namely a 5.25" ARCHOS 52 Platinum, 5.9" ARCHOS 59 Xenon, 6.27" ARCHOS 62 Xenon and 5" ARCHOS 50 Oxygen Plus, which looks suspiciously like the iPhone 6/6 Plus. Sleek look they all have and you can expect them to be accompanied by 'decent' spec which includes 1,280 x 720 HD display, 1GB RAM, 3G radio with HSPA+ support, microSD card slot, dual SIM support, and the usual serving of connectivity and sensors like WiFi, Bluetooth, GPS, A-GPS et cetera.
On the imaging front, all devices get an 8MP autofocus rear-facing shooter and 2MP item for both 52 Platinum and 59 Xenon, while 62 Xenon and 50 Oxygen Plus gets a 5MP camera. Key differentiation the devices, as you may have already noted, would be the display size, battery capacity which ranges from 1,750 mAh to 2,500 mAh, and processor, with the first three devices fitted with MediaTek MT6582 quad-core processor, clocking in at 1.3GHz, while the 50 Oxygen Plus gets the MT6592 Cortex A7 1.4GHz octa-core chip. Storage is the same for the 59 and 62 Xenon, and 52 Platinum at 8GB; the Oxygen model will have 16GB. With an uncanny resemblance to Apple's handset, the 50 Oxygen Plus is clearly the range-topper here, but still, it will only cost $200.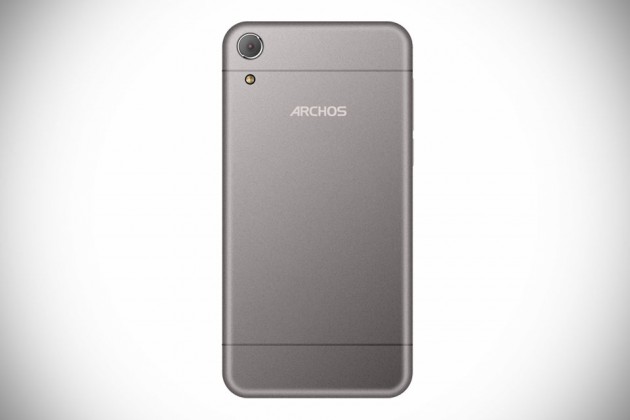 However, the aforementioned is for the 3G variant. A 4G version will be pushed out in June (3G model is expected to be available from March), which will see it getting Android Lollipop OS as opposed to KitKat and also a speedier processor by the way of 4G Octa-Core MT6752 processor. As for the pricing for 59 Xenon, 52 Platinum and 62 Xenon, they will retail for $145, $158, and $170, respectively. Now, that's what we call affordable.