It may look like a deadly projectile of a howitzer of the future, but instead of obliterating landscapes, this futuristic wireless audio system, called ARCHT Audio, pushes out omnidirectional high-fidelity audio, in three dimensions that will fill your entire room with superbly engineered audio reproduction. Its unique shape is stemmed from a proprietary technology developed by Singapore car audio industry veteran Sam Tan. The audio reproduction technology developed by Tan is known as Sound Array, which is incorporated into the speaker's two drivers and a passive radiator and it is this Sound Array module (a curvy, flying saucer-like contraption) that transforms the drivers from being directional to omnidirectional. The result is not only consistent audio delivery regardless of where you are in the room, but also one that does not distort.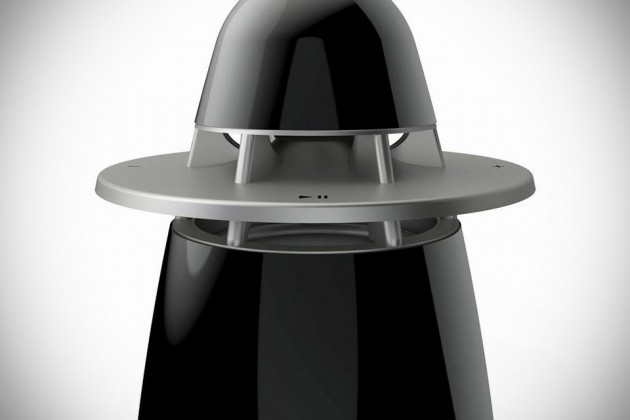 The first of the two drivers is a full-range driver that takes care of the mid- and high-range frequencies, while the second, set opposing the first, covers the low frequency aspect of the audio reproduction equation. The radiator, which sits way down inside the bullet-like structure, amplifies the bass for a fuller overall sound. But that's not all. The speaker's high-fidelity performance is also attributed by a custom digital signal processor, a built-in digital analog converter, and amplifiers. Well, that about sums up what ARCHT One has to offer in the sonic department. On the connectivity aspect, this little artsy sonic sculpture is definitely not lacking of any. It boasts streaming over WiFi, Bluetooth, Apple's AirPlay, as well as wired connection via USB and auxiliary ports – selectable simply by tapping the corresponding button found at the top of the speaker system.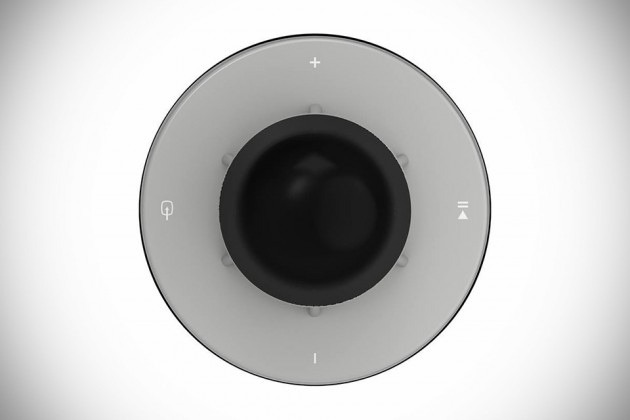 Rounding up the package is a companion app which ARCHT Audio said will further simplify the process of calibrating the speaker to the environment it is placed in. With the app, all it takes is a touch of a button, and your device will send spatial test tones to the speaker, thus allowing the speaker to 'sense' its environment and subsequently tuning itself to fit the space it is in. This tuning process is similar to those found on high-end multi-speaker systems, but made simpler thanks to the power of today's smartphone and electronics. If you are sold by what ARCHT One has to offer, then head on down to ARCHT One's Kickstarter campaign page where you can pre-order one starting at $349. Keep going for an informational pitch video.