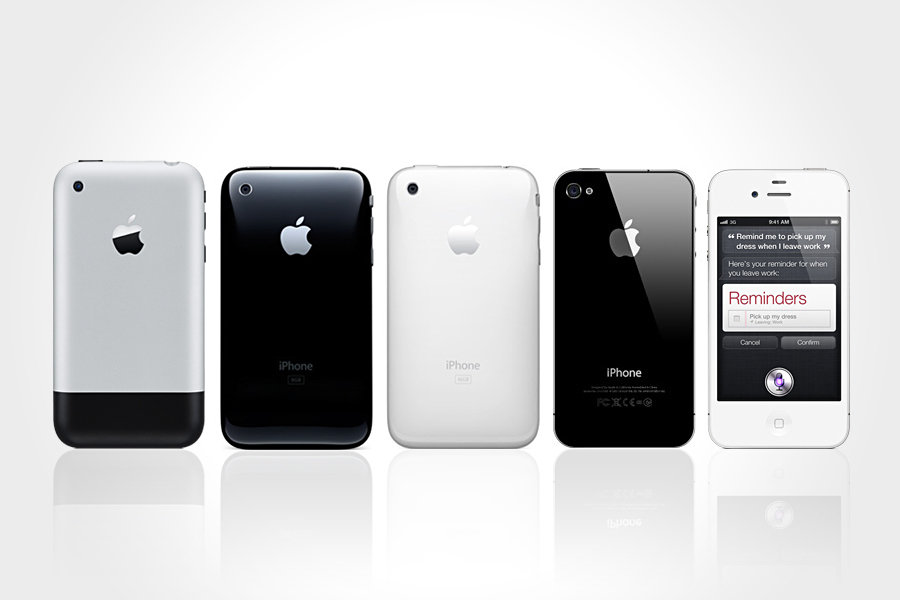 (image: Apple)
Before the sad news of Jobs' passing came, there was a short but strong buzz on why there isn't an iPhone 5. Frankly, I was doubtful if there was ever going to be an iPhone 5 this year. Why is that so, you may ask. Let's take a look at iPhone launch history, starting from iPhone 3 proper. iPhone 3 was launched in July 11, 2008 and it seems like it is a second test bed after iPhone original was launched (that's June 29, 2007 – in case you didn't know). Then it happen again, this time it was the iPhone 3GS which was launched in June 19, 2009. All in all, the same aesthetic (or design, if you prefer) remained for two years before iPhone 4 came about in June 28, 2010. Hence, it led me to believe that it is unlikely that an all-new iPhone will be announced. It makes perfect business sense.
[ad#Google Adsense-text-468×60]
In a way, Apple has created a successful business model which many fails to appreciate. Having a two years in between ensure that it's supplier maximizes it's initial mold for the particular model which might, on Apple's point-of-view, leaves one team totally free from the headache of aesthetic artistry and concentrate on improving and tweaking its internal's workings. On the other hand, if a supplier is able to max out it's initial mold, it is no doubt a cost-saving for the supplier which translate to cost-saving for Apple too. Logical, thus far? And that's beside the perks for maintaining the same resolution (assuming a change in design would bring about one) which ease up developers' (both internal and third parties) headache of adapting the OS and apps for any new resolution, resulting in a more harmonious working relation between hardware and software, not to mention the ease of streamlining and eliminating of bugs, if present.
With all these understandings, I was even more positive that there will be no all-new design. Though, I secretly wish there is one. That said, the just announced iPhone 4S is not entirely a bad news. On the bright side, you get to keep all your accessories made for iPhone 4 if you decided to switch to 4S but of course, that's just an ancillary perks, along with a significantly faster processor and more graphics power, an among the many others like improved photography and videography capabilities, switching antennas for improved call quality and faster data download speed. Perhaps those who lament about the 'no new design' issue might be a little on the superficial end of things. Like all things in life, it is what under the hood that matters eventually, and the user-ability and all. Having said that, so would I still make the switch from 4 to 4S. Well, I won't dismiss the possibility and if I do, it's for a speedier phone with better photo and video capabilities.
As said, of course I wish for an all-new design with larger screen but I can't lie to myself that iPhone 4 design is equally beautiful even after one year on. So what's your take with respect to this? Let the world knows, put your comments in. Alright? in the meantime, do join me for a short chronicle of the evolution of iPhone after the break. you know the drill – click on the image for larger view.