Portable speakers can playback music whenever, wherever, but can you actually play with the speakers? I mean, can you have fun with it like throwing around at the beach? Of course, you can't. No wait. Actually you can, IF the speaker in question is the Invincible Audio B.R.O. Ball, the world's first Bluetooth speaker in a football. As the product name sort of implies, B.R.O. Ball is a football with a Bluetooth speaker built into it, thus allowing your favorite ball to churn out audio streamed from Bluetooth sources such as your smartphone or tablet, and the most brilliant part is, you can still play ball with it like you would with any football.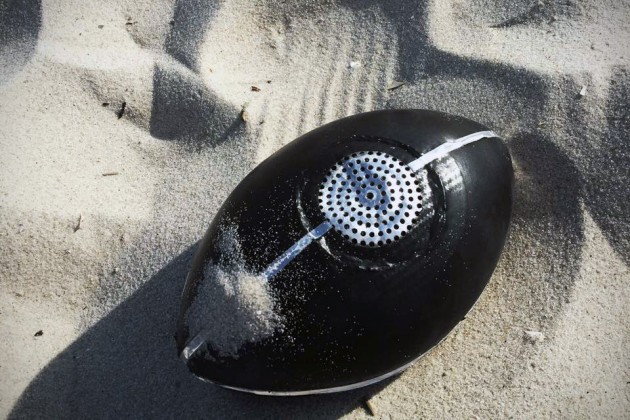 With an impressive Bluetooth range of up to 150 feet (45 meters), which allows you the freedom of lopping it around and it is built tough to survive 60 miles an hour impact without missing a beat. It is also waterproof, capable of 6 feet deep immersion for up to 30 minutes each time, but then again, you won't have worry about immersion as B.R.O. Ball naturally floats and so it is perfectly safe for use around or in the water without fear of it becoming part of the deep sea treasure troves.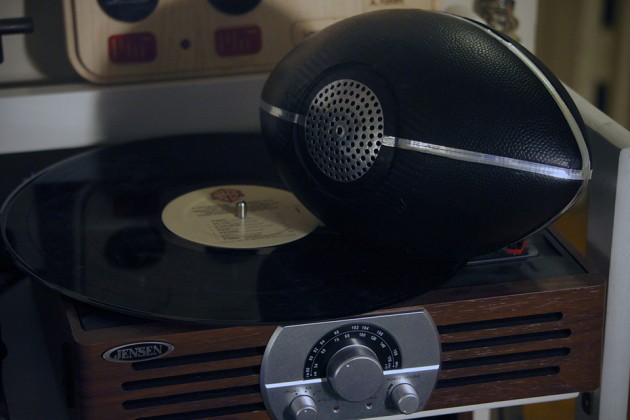 The football/speaker has glow-in-the-dark outline and LED lights to keep the party going even in low or no light condition and despite it having electronics in its belly, the ball is evenly distributed to allow for easy spiral throws. A built-in rechargeable battery provides the juice, which can also be shared with you USB-powered devices, such as your smartphone or MP3 player, in time of needs.
B.R.O. Ball Football Bluetooth Speaker by Invincible Audio is available through crowdfunding platform, Kickstarter, priced at $59-$79, depending on how soon you act on it. There's a catch though (pun not intended); delivery will only happen in July 2016 and that's assuming the project gets funded by the end of its 32-day campaign.
submitted via TIP US page.