To regular folks, audio cans and cycling are seemingly disassociated, but to pro cyclists, headphones are often don by them during warm-up and recovery. Music is an integral part that helps to drum up motivation or distract the athletes from the pain. Having said that, the collaboration between high-end Danish electronics company Bang & Olufsen and England-based Rapha Cycle Club for the Bang & Olufsen H6 Rapha Edition Headphones doesn't seem all that off.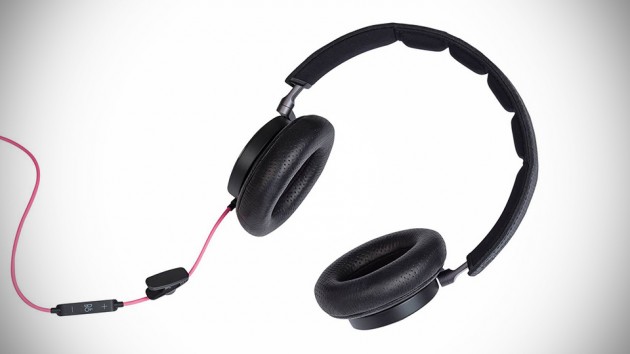 But what so special about this pair of cans anyways? Well, for starter, it comes in Rapha's signature pink hue, found on the inner ear cups and cable, as a key visual differentiation from the rest of the H6. In addition, the construction boasts African Hair Sheep leather, which can be found on Rapha GT Glove, on the ear cups and the headband inner are of the same material used in Rapha's Pro Team Soft-shell Jacket. The audio cans features a detachable audio cable, in pink as mentioned, complete with inline remote and microphone.
There is a clip to keep the cable in place as the athletes go about their training and each pair comes with a protective case with a soft bag for storage and protection. Price-wise, it is not any pricier than it is now. Each pair of the Bang & Olufsen H6 Rapha Edition Headphones will run you back at $429 and is available through Rapha's web store and brick and mortar stores, BeoPlay online, as well as select Bang & Olufsen stores worldwide.