As you may have heard, some dinosaurs were not what we thought they'd looked like millions of years ago. As it turns out, some of them, like the raptor family of dinos were in fact feathered or partially feathered. Despite this revelation, dinosaurs, especially in movies and toys are not being portrayed accurately but one man is on the mission to 'set things right'. This man is David Silva, who have a wealth of experience in designing toys for companies like McFarlane Toys, Hasbro and NECA. Since October 2009, he has been on the mission of creating his a line of resin model kits on dinosaurs and prehistoric animals in his own terms, and today, he has taken to Kickstarter to introduce a new series called Beasts of the Mesozoic: Raptor Series Action Figures.
Mesozoic is, of course, referring to the era of the dinos, which was said to be between 245 million and 65 million years ago where huge reptiles roamed the land and sea. David aims to blow the competitions out of the water by offering scientifically accurate, 1/6th scale figures that boast realistic detail and 26 points of articulation "based on the most recent scientific discoveries," and at affordable price points. The first collection in the Beasts of the Mesozoic is the raptor series which include the Velociraptor mongoliensis, Atrociraptor mashalli, and Tsaagan mangas. Each figure is about 12 inches long, 6 inches tall and is accompanied by alternate running toes, along with a feature base and a posing rod so you can proudly display them along with your other prized collection. In other words, it has everything that makes it collector-worthy.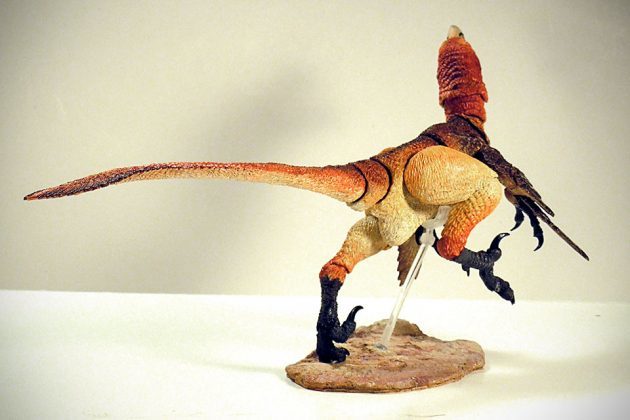 For this series, David also roped in artist Jonathan Kuo to spruce up the packaging, which has been traditionally bland and lacklustre, with unique artwork that also boasts a collectible dino data card. I am not going to lie. When I first saw David's Beasts of the Mesozoic, I was taken aback and find it hard to reconcile with the feathered raptors, but after much scrutiny (via product images), I must say they kind of grows on me and I am starting to appreciate his mission. That said, if you are on the page us me, then perhaps, you may want to consider backing David's endeavor and help bring his beautiful creations to life (not actual alive, alive, but you totally understand, right?).
Beasts of the Mesozoic: Dinosaur Action Figures – Raptor Series is priced at $35 a pop on Kickstarter. Check out the product pitch video below.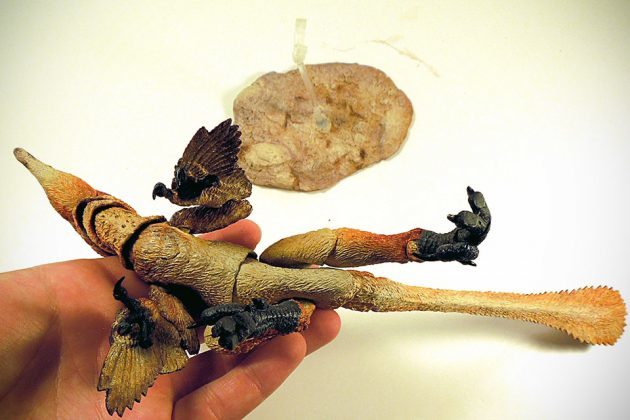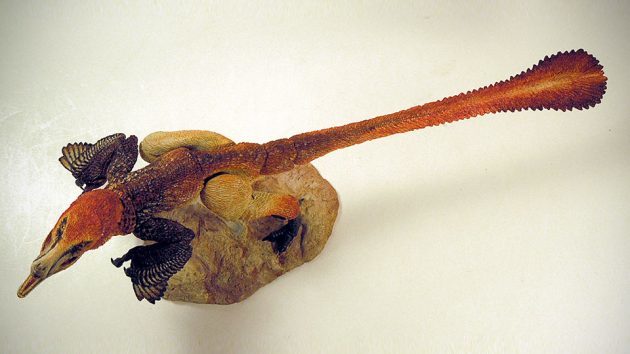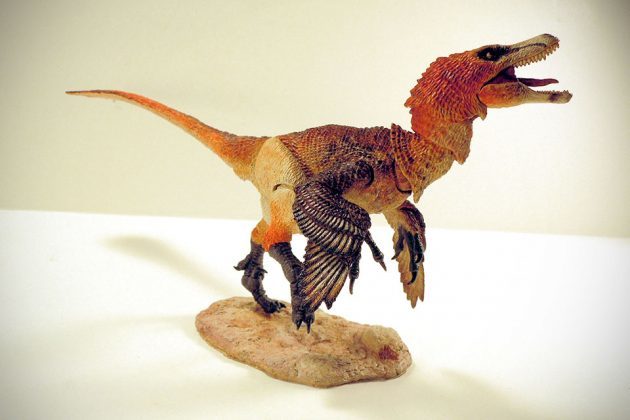 Kickstarter via Technabob