Throughout history, nature's beauty, such as Floral and fauna, has been expressed through art and photography but do you know the world's most famous plastic bricks, when in the hands of LEGO experts, are equally apt in expressing these wonders? Yes, indeed it does. In fact, some of the end products are so brilliant that you will forget that are actually made of plastic bricks. The Beautiful LEGO: Wild! by Mike Doyle [No Starch Press, 1593276753] is a literature that lets you in the world of the wild, interpreted through LEGO bricks.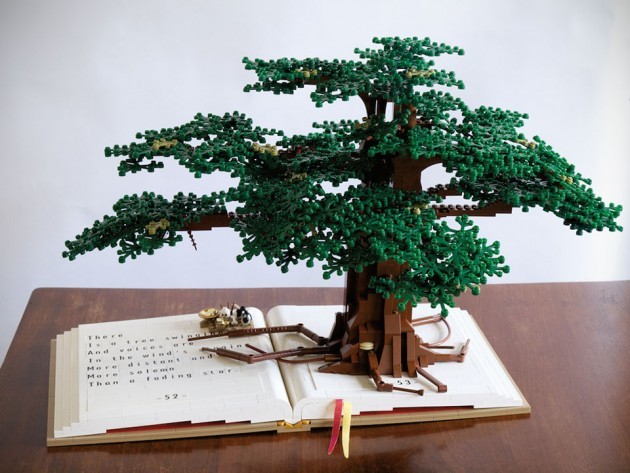 The book explores the nature wonders, ranging from undersea landscapes to a family of sea others created with over 3,500 LEGO bricks, and also includes one of Mike Doyle's creation, entitled Appalachian Mountaintop Removal. Mike, who have previously authored Beautiful LEGO and Beautiful LEGO 2: Dark stunning, created this 10,000+ pieces work of art to convey the effects of coal mining on the Appalachian Mountains, which has poisoned the aquifers and inflicting permanent damage to the wildlife in the region.
You can learn more about the story behind Mike Doyle's work in his official blog HERE.
Beautiful LEGO: Wild! by Mike Doyle as paperback or Kindle edition for $19.05 and $18.10, respectively. Keep going to steal a few more look.