For luxury watch makers, hopping onto the smartwatch bandwagon is like threading on a thin line. Understandably, they have their traditions to uphold. TAG Heuer may have ignored the traditions and went full-on with its first smartwatch, but Swiss watchmaker Breitling has opted for a more conservative approach. The company's first smartwatch, dubbed Breitling Exospace B55, looks just like another conventional Breitling analog/digital chronograph. In fact, the company didn't even refer it to as a smartwatch; it is calling it a connected watch. But it is a smartwatch, alright. It does pretty much what a smartwatch does, pulling in notifications like texts, emails and calls, from your smartphone, but with one major difference: it does not have a full LCD display.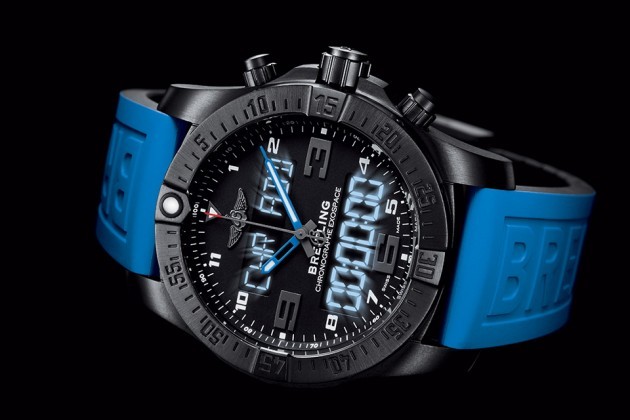 Instead, it has two in-line digital screens: one on the upper half of the dial face and the other, at the lower half. If anything, the Exospace B55 looks pretty much like the Emergency or the Cockpit series with the rest of the dial face occupied by analog hands and the usual markers. Seriously, one would have not suspected that it is a connected timepiece. Being connected, the data from the watch's aviation-centric functionalities, like electronic tachymeter (for calculating speed and distance), block-time determination, split times, and departure and arrival schedules, can be downloaded to your smartphone to be stored or shared, if so desire.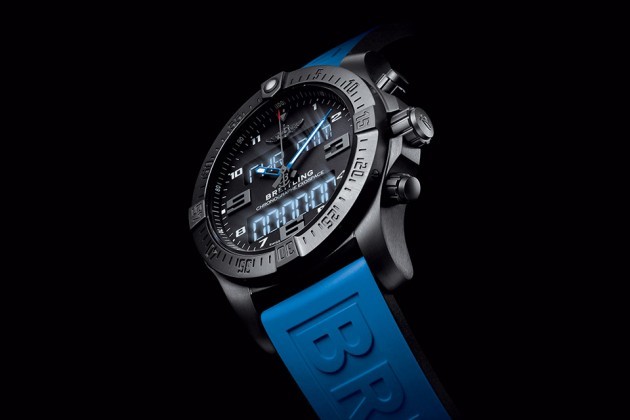 Another boon of being a connected timepiece is, the reverse can be done. Meaning the phone can be used to tweak the watch functions such as the perpetual calendar, dual time-zone function, alarms, et cetera, as opposed to dealing with the tiny crown and buttons to set things up. There are a couple of rather intriguing features too. The dual-time functionality, which uses the analog hands and the digital screen to display two different time zones, can be instantly switch around at a push of a button, while the screens' backlight can be activated simply by titling the watch over 35 degrees (it can also be activated with the crown, if your hand is free to do so).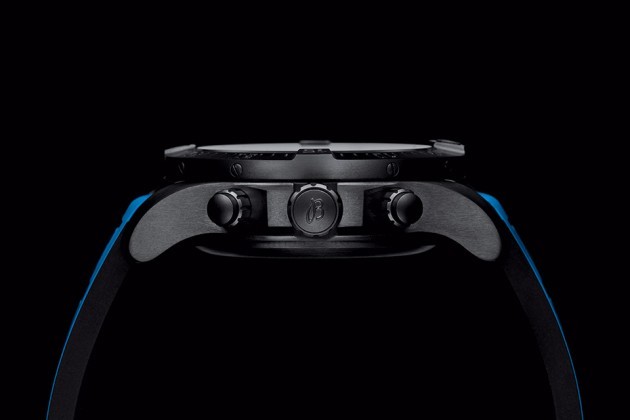 Encased inside the 46mm black titanium case is a SuperQuartz movement with thermocompensated quartz electronic and EOL indicator, Bluetooth LE module, as well as a rechargeable battery good for up to 2 months use. Other worthy mentions include unidirectional ratcheted bezel, sapphire anti-glare crystal, TwinPro strap, and water resistance up to 330 feet (100 meters).
Breitling Exospace B55 Smartwatch is priced at $8,900. It is certainly not cheap, but if you are gunning for such a watch, chances are you probably own an aircraft or at least a person who commandeers an aircraft for a living, which means the price is not entirely ridiculous for you. Even if you only fly as a hobby, we'd count you as a richie rich. Seriously, you don't see many working class pilot an aircraft as a hobby, do you?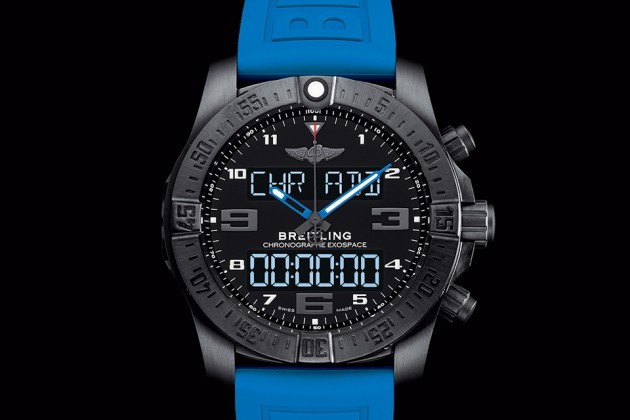 Breitling via Robb Report