'home brewing kit' makes it sound like beer brewing at home is a piece of cake. well, it is not. if you haven't had your hands with home brewing kit before, then you have no idea what's installed for you. mess is the single best word to describe the aftermath, or maybe that same word also applies to the process. but not with this particular brewing kit, the Brewbarrel. hailed from the land best known for crafted booze and automobile, Germany, the Brewbarrel could very well be the easiest and quickest beer brewing kit in existence. easy and quick brewing process are just part of greater homemade booze experience this dudes want to give you; the kit actually allows you to craft the flavor that you desire rather than be force down the throat with fixed varieties.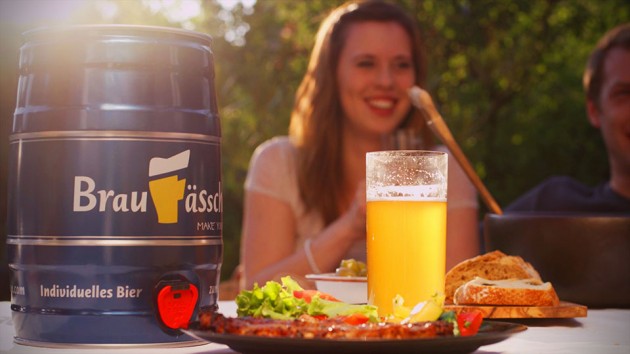 before you start your career as a home brewmaster or zymurgy, you have to decide on your beer customization. it involves choosing the beer style (lager, ale, wheat beer, or dark beer), the hops (the stuff that gives beer the trademark bitterness), and finally, refining it with a choice of natural flavors like fruit extracts, wood chips and other exotics. your kit will include the cute little Brewbarrel, along with step-by-step instructions and pre-weighed ingredients. basically, no complicated mad scientist apparatus to mess with. all you have do is to take ten minutes to prep it as per instruction and let fermentation do its job. seven days is needed for the fermentation process, which includes five days in ambient temperature and two in the refrigerator.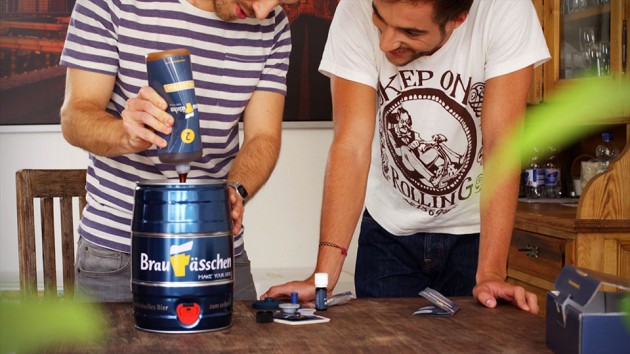 a week later, it will be ready for your beer party. it is that simple. the Brewbarrel is where all the magic happens, including your booze sessions; each keg can brew around 5 liters or 1.32 gallons of beer and comes with an integrated tap for you to tap your freshly fermented beverages right there and then. started since 2012, Brewbarrel has since shipped over 40,000 Brewbarrels in Germany alone and it is now bringing this awesome concept to the world via Kickstarter. a pledge of at least $55 will secure you a classic brewing kit and if everything goes as planned, you can expect shipment in October/November 2014. darn. you might miss Ocktoberfest! then again, who cares when you can brew you favorite booze anytime, anywhere?