Screwdriver ranks among the most used tools. Almost everything that needs to be fixed, needs a screwdriver. However, there are so many types of bit out there that we often can't do a simple wife-assigned task without lugging the whole damn toolbox. With the Cassette Carbon Fiber Multi-Tool, it kind of solves this. Granted, it won't rid of the problem 100 percent, but it should be enough to eliminate part of the problem of and on top of that, you get to carry at least multiple types of screwdriver without any of them sticking out of your pocket and risk poking your gut. Most importantly, it lets you tackle any screwing job with style – thanks to its pure carbon fiber enclosure which while being lightweight, does not sacrifice on strength.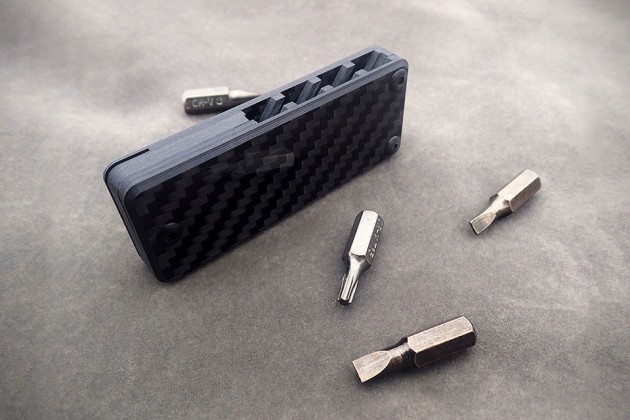 Cassette is super compact too, measuring 2.95 x 1.14 x 0.45 inches, but notwithstanding its compact form, it boasts an interesting "Lock n' Load" mechanism that allows for picking of the right bit with a single press. When not in use, the bits of your choice sit inside the carbon fiber encasement within slots. Each slot has a built-in magnet that keeps the bit from falling out. When the lever is pushed, the bits are disengaged from the magnet and peeks out of the side of the Cassette at an angle, ready for your picking. The working bit slot, which is also magnetized, can be found at one end of the Cassette. Insert the chosen bit into that slot and the entire chamfered edge carbon fiber Cassette serves as the handle of the screwdriver.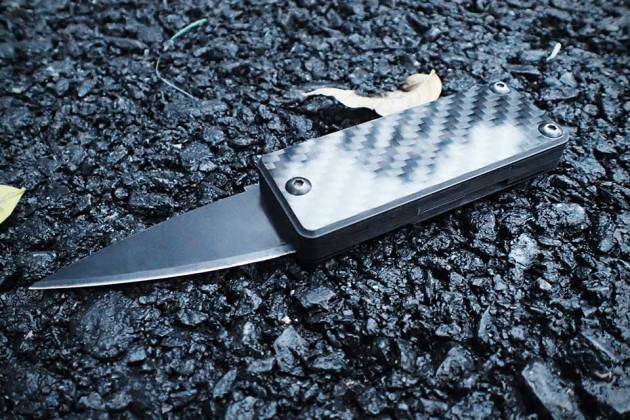 Finally, wrapping up this handy package is a flip-out utility knife which you can use to deal with any cutting task. The Cassette Carbon Fiber Multi-Tool may not be a technical marvel (it can't load the bits like an automatic pistol with bullets), but at a price point starting at just 19 bucks, you really can't ask for more. That's not to mention, you'd be getting a 23 bits set along with your acquisition, so you can just pick the four of the frequently used bits and you will be off to handle the job without a cumbersome toolbox.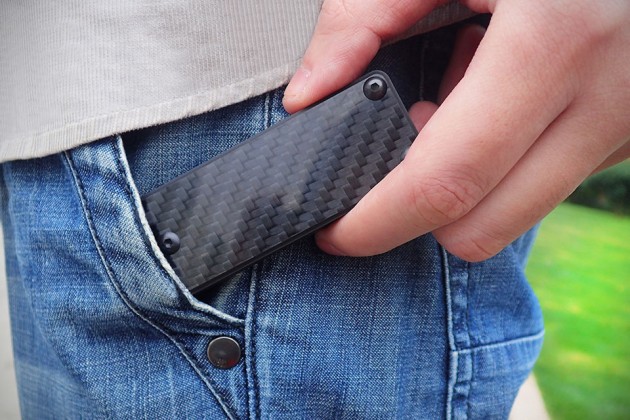 submitted via TIP US page.