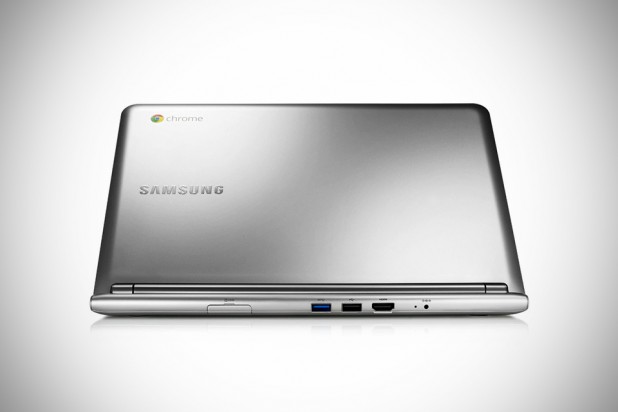 Google Chromebook by Samsung | US$249.00 | www.chromebook.com
laptops are never going to be truly affordable anytime soon, unless it is strip of ridiculously expensive software and it is from Google. you heard it right. Google has dished out yet another Chromebook collaboration with Samsung and this time round, it will cost you just $249 to own which is way cheaper than an entry level iPad. though being truly affordable, it is as good as it gets IF you do not demand any special programs and all you need is to fiddle with some docs for work or study, surf the Internet, and enjoy entrusting your data (and/or your life) to the cloud. if the aforementioned requisite matches yours, then bingo! get ready to put down your money for one when it hit the stores next week or you could pre-order one from Amazon or Best Buy now. however, before you jump into it, a little insight to the specs would be helpful. tipping the scale at just 2.5 pounds (1.1 kg) and measures a mere 0.8 inches thin (2 cm), this carry-it-around-all-day laptop features a Samsung Exynos 5 dual processor, a 11.6-inch display with 1,366 x 768 resolution, 100GB of Google Drive Cloud Storage with Solid State Drive, built-in dual band WiFi, Bluetooth 3.0, an integrated VGA camera, one USB 3.0 and one USB 2.0 port, HDMI port and has a battery that offers over 6.5 hours of usage. and oh, you do know that it runs on Chrome OS, don't you? yup. that's about it. it is as simple as that and we'd put it straight right into our 'second computer to own' category. check out the product ad after the break.
PS: there's also a 3G model going for $329.99 on Amazon.