portable cooler is one invention you never knew need a change until now, or should we say until the Coolest Cooler pops up in the market. how we know? it is now running a 50-day crowdfunding campaign on Kickstarter and just five days into it, it has received over $4.5 million in financial backing from more than 23,000 backers. those numbers pretty much speaks for themselves and there are reasons why Coolest Cooler is able to nail it, and we can assure you that the name has nothing to do with it. this cooler is designed for the 21st century users in mind and henceforth, it packs a mind-boggling number of features into one cooler which will make today's coolers look dated.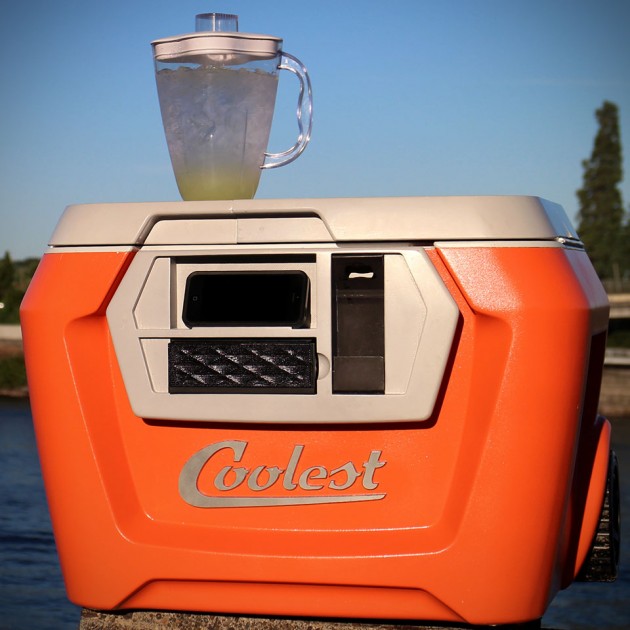 the feature/function list starts with a blender built into the lid that's powered by an 18V internal battery so you can create smoothies and cocktails even when you out on the beach or the park, while a removable waterproof Bluetooth speaker, which like all Bluetooth speakers, lets you wirelessly stream music from your smartphone to get the outdoor party going. speaking of which, if your smartphone runs low on juice, a pair of USB charging ports that will see to your portable gadgets' power need. and when the sun goes down, the drinking never stops and hence there is also a built-in LED lid light that lets you pick out your favorite cold one even in low or no light condition. the cooler also has a divider that can double as a cutting board, or use to separate the drinks and ice from other items, such as sandwiches, fruits or whatever, preventing them from being soak with water from the ice.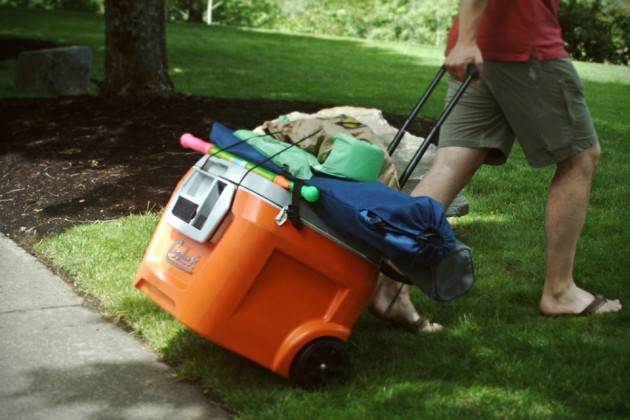 other features include drain plug for draining out water without having to overturn the cooler, integrated storage for plates and ceramic blade knife, an integrated bottle opener on the outside (just next to the speaker), a set of wide rolling wheels for ease of towing around on both hard or sandy ground, and last but not the least, a gear tie-down system that will let you lug along whatever you need in one go. if you love what the Coolest Cooler has to offer (i mean, who doesn't?), you can secure one via Kickstarter for $185. delivery is expected to be sometime in February 2015.