Can't get enough of Back to the Future? Then we trust that the Crazy Case DeLorean iPhone Case will be on top of your BTTF must-have list. Conceived by Japanese toy company Bandai, the same company that brought you the Batmobile Tumbler iPhone Case, the DeLorean iPhone Case features intricate detail of the iconic DMC-12 that travels through time. The DeLorean iPhone Case won't hover, however, even though it is fashioned after the flying variant of the DeLorean that travelled to the future (and back) – complete with the folded wheel and junk-consuming Mr. Fusion Home Energy Reactor, and it will not, in any way, let you time travel.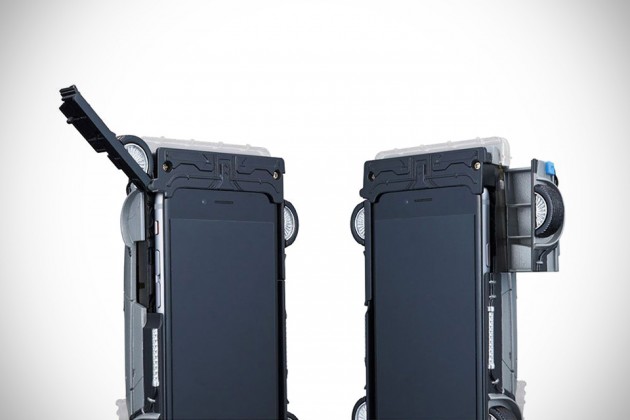 However, it is still as cool as heck and like the Batmobile Tumbler version, it boasts some equally cool LED light works too. There's a discreet button, located in front of Mr. Fusion, that lights up the external "wire harness" and the headlights. The latter will also blink to let you know of incoming calls, which should be especially helpful if you have your device on silent mode. Sliding part of the hood, exposes the camera, while the left and right front folded wheels swing up to reveal the volume rocker/mute button and power button, respectively. It is an interesting case. One that we would classify as novelty more than practical, since fitting it would probably mean forfeiting the use of the audio jack with third-part headphones and/or Lightning connector body.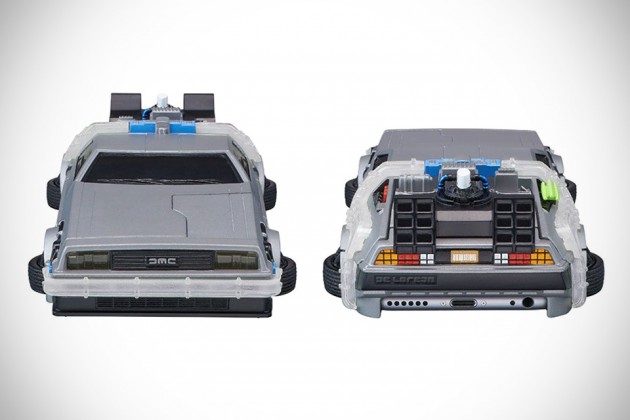 It looks like the Crazy Case DeLorean iPhone Case is only available to the residents of Japan through Bandai Japan's website, priced at 5,940 Yen (about 50 bucks American dollars). So if you really want one and does not reside in the Land of the Rising Sun, then I guess it is time to renew your Japanese connections to help you to get one.