No. This is not a distance relative of Portal 2's Wheatley, though it does bear some resemblance. What you are looking at is possibly the most advanced sound system to have been conceived by mankind. The Phantom, as it is called, is the brainchild of France-based Devialet, which reportedly took a decade of research to developed this roundish, all-in-one amplifier and speaker. On the get go, it has established itself as different by taking on a pill-shape form. The spherical concept allows the sound energy to permeate evenly in all directions and the fact that it lacks sharp edges, means diffraction along the box surface will be avoided.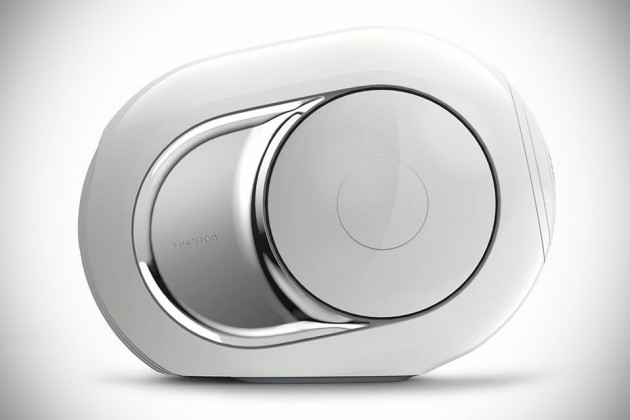 Buried inside the Phantom is a technology called ADH, which combines the rich, pristine sound of analog amplification with the raw power and compactness of digital. The result? A one-foot, status quo-defying speaker system that promised to remain crystal clear even when cranked up to the eleven. Another innovative features is what Devialet dubs as "Heart Bass Implosion", which affords low frequency reproduction that would normally required large subwoofers. On either side of the speaker are dome drivers that kind of pumps in and out to emit ultra deep sounds from the vacuum inside its closed box architecture. The movement of this pair of 'wings' is synchronized, which means vibration will be virtually non-existence.
So how does this thing actually sound? We can be a good judge for we have yet to hear it with our own ears, but if testimonies from the likes of Sting, Rick Rubin, David Hyman, and rave reviews by many are anything to go by, the Devialet Phantom Speaker System sure sounds beyond promising. If you are intrigue by this whole new concept of audio system and ready to embrace it, then here comes the good news: it will be available from some of Devialet's 50 retailers in the U.S. starting late January. However, if you want to be among the first own one, it will be available for pre-order starting December 23. There is a catch to this, though; you will have to get your registered to receive an invitation code to buy Phantom online, which you can do so HERE.
The Devialet Phantom Speaker System will be available in two flavors: a 750W Phantom and a massive 3,000W Silver Phantom, and will run you back at a bank-breaking €1,690 and €1,990 (US$1,990 and US$2,390), respectively.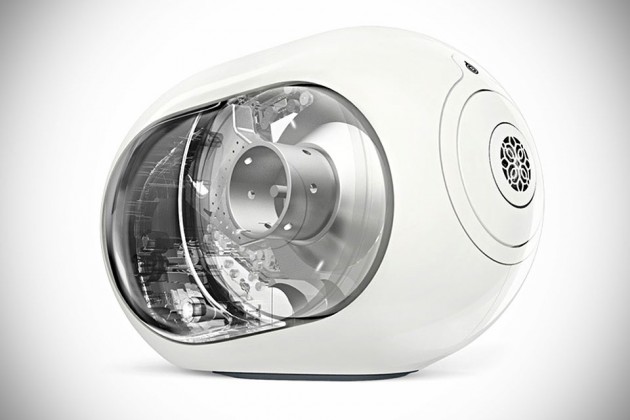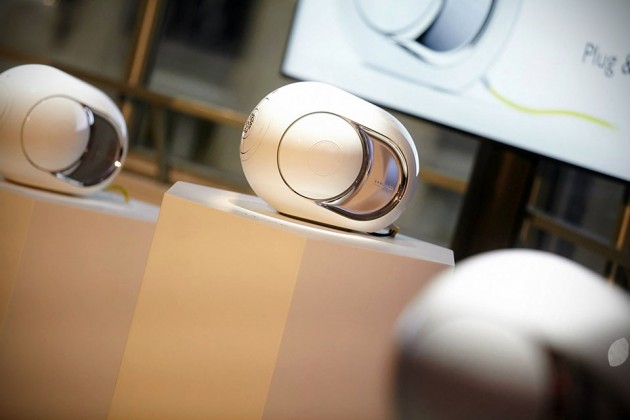 Devialet via TechCrunch