Motorcycle was never designed with transporting cargo in mind, at least not for anything that's bigger than a backpack. No matter how hard manufacturers tried, it only ends up with boxes that sacrifices the bike's slender footprint for that little carrying capacity. So the question is, is it even possible to have a bike that can actually ferry cargo and not look like a road menace or forgo your lane splitting (note: not legal everywhere) ability? The answer is: it is possible, but only if someone picks up the EQUS Cargo motorcycle concept pitched by designers Alejandra Hanashiro, Paula Cossarini, Mariano Pellegrino, and Juan Ortiz Rincón.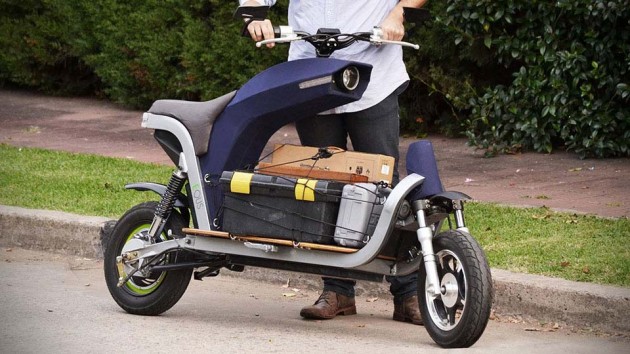 One look, you know this ain't your ordinary bike. This electric-powered two wheeler completely rethinks how a bike should be. The saddle is set all the way back, much like a cruiser, and the physical link between the steering and the front wheel is eliminated, replaced by "remote steering" (we'd say steer-by-wheel as a possibility), thus leaving a voluminous area beneath the handlebar between the seat and the front fork that could accommodate large amount of cargo. But just how much space, you asked? Definitely way more than a standard size backpack. The whole setup lets you ride in cruiser style, while enabling a lower center of gravity, as well as greater overall stability.
Additionally, the lack of physical connection between the front wheel and the handlebar means more ride comfort due to the elimination of vibrations on the handle by the front wheel. And since it is propelled by electric motor, it is virtually noiseless and has no emission, thereby cutting noise pollution and reducing the carbon footprint of your commute. With all these benefits, plus a radical and yet functional design, it is no wonder the EQUS Cargo is a proud recipient of the Red Dot Award 2014. Unfortunately, the barrier of entry to producing motorcycle ranks quite high up in the economy scale, which means the only hope for this awesome creation to materialize is for someone with reasonable financial muscle to pick it up. Video after the break.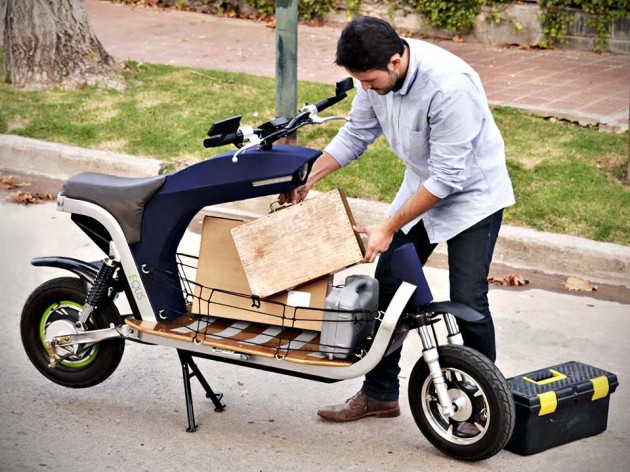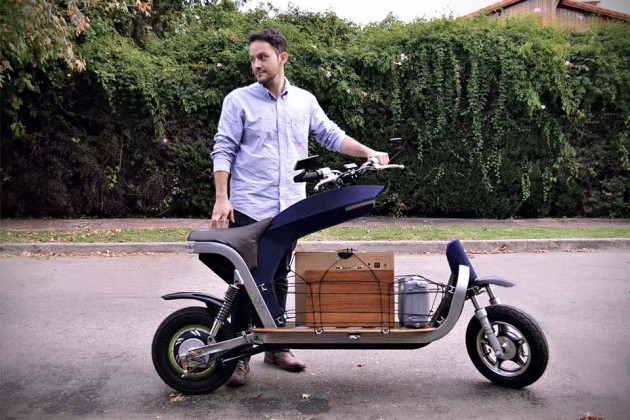 Facebook via Yanko Design