Having a robotic vacuum cleaner like the Roomba is like unleashing a robotic servant without supervision. The only consolation is, it won't stage a revolt, but that also means it is pretty unintelligent. However, that is set to change if Netherlands-based outfit Thinking Bits have their way. Their invention, called Thinking Cleaner, aims to add WiFi and Apple HomeKit to your exiting Roomba, in particular the 500/600 and the 700/800 models, turning it into a connected robotic vacuum cleaner. The electronics required to get the magic going are packed into a thin replacement faceplate which will replace the stock Roomba faceplate.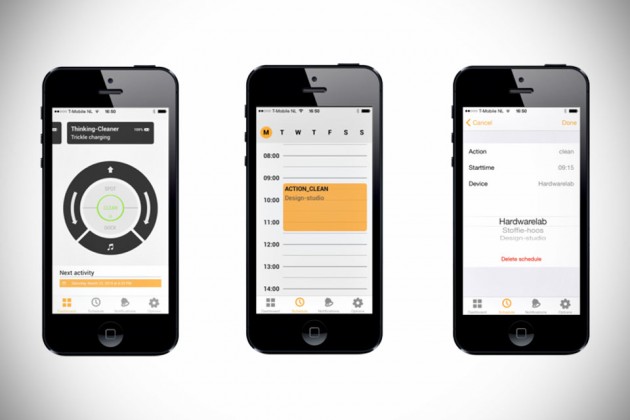 Thinking Cleaner hooks up your Roomba to your home or office wireless network and from then on, your trusty robotic janitor will be accessible to you wherever you are via a companion app (available for both iOS and Android devices) on your smartphone or through a web-app. With Thinking Cleaner, it brings about a bunch of functionality you can only dream off, including setup schedule from anywhere in the world – even on Roomba without schedule option, starts cleaning automatically when you leave your house or office, receive notifications from your Roomba on your phone, and even voiceover capability.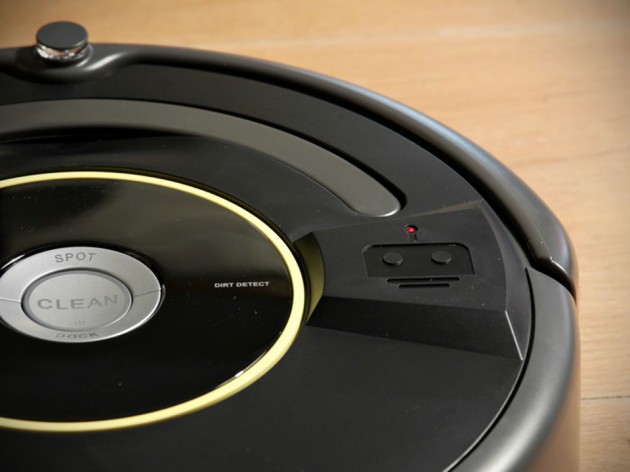 If for some reason you can't find your Roomba, you can trigger an alert from your smartphone and Roomba will 'sing' a song (I sure hope the Imperial March tune stays) so you can easily locate it and if it is unreachable say, under the bed or sofa, you can manually maneuver it out with your smartphone. Thinking Cleaner is home automation-friendly too, allowing it to integrate with the rest of your home automation system and also boasts Over-the-Air firmware updates which will keep it rocking with latest enhancements and features.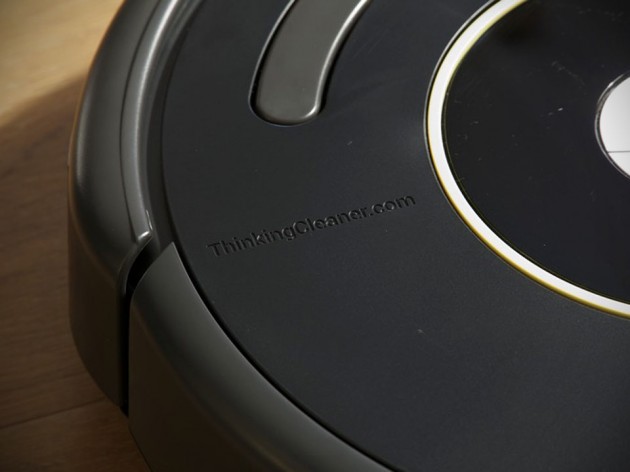 Until iRobot comes out with a smart robot cleaner for your home, I guess Thinking Cleaner is your best bet to a smarter automated home cleaning solution. But there is a tiny catch here: you won't get your hands on it unless Thinking Cleaner gets it targeted support on Kickstarter where Thinking Bits is looking to raise 40,000 euros to get it from prototype to production phase. You can show your support by pre-ordering the Thinking Cleaner module for Roomba 500/600 and Roomba 700/800 series for €99 and €109, respectively. If all goes well, you can expect delivery to commence in January 2015 for the 500/600 version and June 2015 for the 700/800 version.
Submitted via TIP US page.