You heard of supercar, superbike, superyacht and now, meet the world's first super suitcase, Floatti. Designed by Hong Kong-based Italian designer Andrea Ponti, Floatti aims to provide you with stress-free traveling experience by combining technology, intuitive features and elegant styling into a suitcase. Admittedly, Floatti is not the first to do so, but it is one that rounds up every desirable luggage features and presented them in a seriously classy package. At the first glance, it looks like a designer luggage, which is cool, but it has more to offer than just good looks. In fact, Floatti solves many of today's travellers' woes like juggling a bag and mobile device with a suitcase, maneuverability over rough surfaces, and a mess-up contents.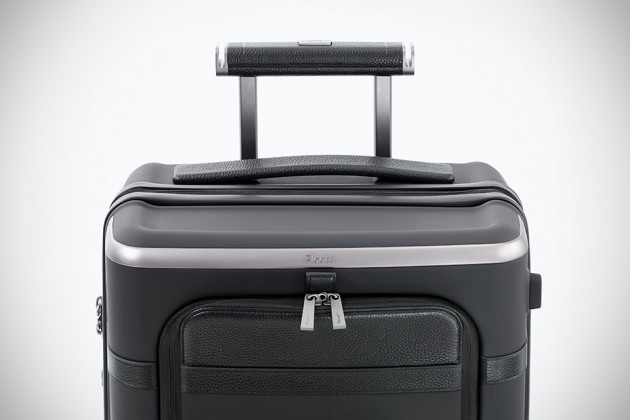 For starter, it incorporates a "handbag dock" with a recessed top and a retractable docking strap that keep your bag securely fastened atop of Floatti, thus enabling ease of moving around with one hand, while Integrated hooks on both ends of the handle offers a place for your small shopping bag, umbrella, caps and whatnot. The handle is also a smart handle that boasts touch control for taking and making calls, music control, control camera shutter, launch maps, send voice-to-text messages (including Facebook messages) and even trigger an SOS alarm or help message, along with your location. It comes with advanced tracking too, so you can be alerted if the suitcase is too far away from you and also, letting you in if your luggage has hit the belt or not.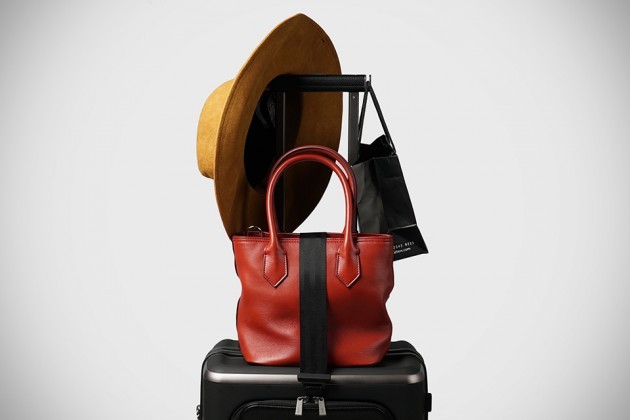 Each Floatti also comes with a couple of "Belonging Trackers" to track stuff like your passport and camera, and on the inside, a detachable mobile charger is ready to keep your mobile device juiced whenever, wherever. The mobile charger can be upgraded, for a fee, to a laptop charger that's cable of charging an iPhone 6s seven times, or a MacBook for one and half times. On the user-friendliness aspect, a built digital scale takes the guess work out of managing the weight of the luggage and suspension-equipped wheels affords easy pushing or pulling over the roughest surfaces.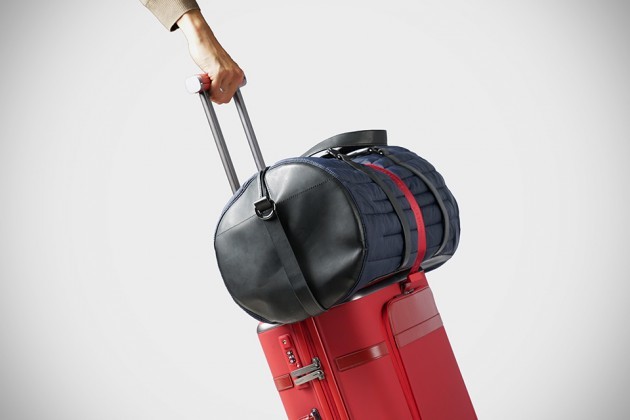 Other details include personalized leather handles and matching tag, a leather, coated polycarbonate and aircraft-grade aluminum construction that strikes a balance between form and function, optional protective packing system to ensure contents stay neat within the luggage while on the move and finally, a 10-year warranty for that extra peace of mind that if anything part gets damaged, free replacement parts will be offered, or if it is not replaceable, Floatti will fix it or replace the suitcase with a new one. Sounds like quite a deal, eh?
Two models are being offered through Floatti's Kickstarter campaign: check-in and carry-on with prices starting at $250. If all worked out, backers can expect Floatti at their doorsteps as soon as December 2016. You can learn more about Floatti in the embedded video below.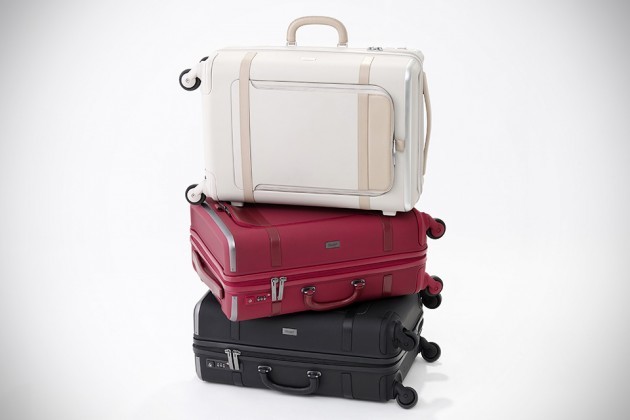 submitted via TIP US page.