Ask a car designer to dream up of a concept car, you will be greeted with out-of-this-world concepts that are somehow limited by corporate red tapes, but ask a bunch of not-tied-to-corporate designers to imagine what cars of the future would be like, you get a mind-blowing vehicle like the Jaguar Naked Concept you see here. Naked Concept is what designers Tarcisio Nogueira, Edilio Souza, Thiago Guermandi and Joao W. Henley is calling their straight-out-of-3016 concept ride. Actually, the concept isn't entirely naked but it does take cue from naked motorcycles with the front sporting a futuristic, smooth-flowing form without any distractions and as the form progress beyond the door towards the rear, the nakedness emerges, thus exposing the framework that lets you in on what's contained within that bulging, muscular rear end.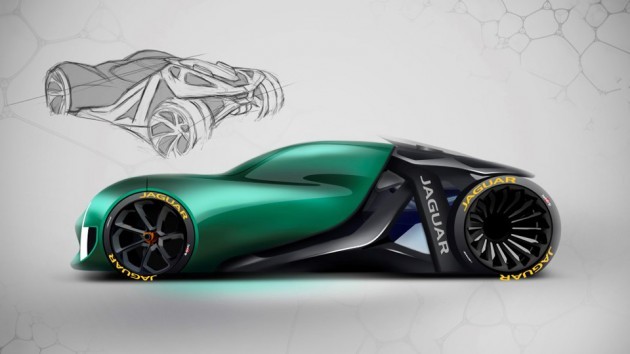 The stance is unmistakably sporty and the closely spaced (if there are any spaces at all) wheel and wheel arch setup, plus the road-hugging ride height (what ride height?) could only mean this is indeed a car of the future where roads of the far future will have no bumps or debris. Interestingly, the car appears to have quad rear tires like The Dark Knight's 'Tumbler' Batmobile with vertical tail lamp wedged in between each pair of rubbers. Upfront, there's a pair of matching vertical head lamps too. The interior is decidedly minimal and no less futuristic.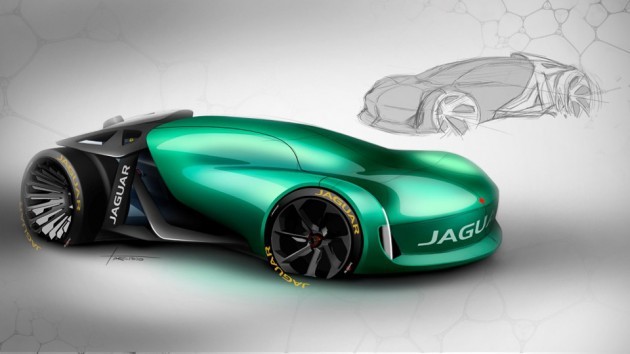 It appears to be void of formal displays of any sort. In place of 'traditional' digital displays which so many automakers had imagined for cars of the future, it has augmented reality display (ok, it is still a display, but not in the traditional sense) that continuously "update the driver with visual feedback." We assume the glowing orb in the middle is responsible for projecting the A.R. onto the windscreen. But that's just our educated guess. For some reason, the car's bare interior kind of reminds me of the alien spaceship in Prometheus, only less organic.
The car is supposedly powered by an electric motor which looks pretty alien to us as well, and the entire car is built on 3D printed space frame. If this is the car of the future, you bet I will have two. And so I have raised my hand, Yanko. But first, let me get into my hibernation pod that will set me up for a suspended animation for until year 3016. Wish me luck. In the mean time, we shall let the renders and concept arts blow your mind…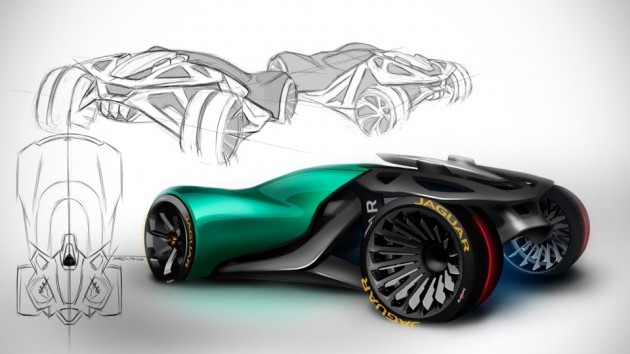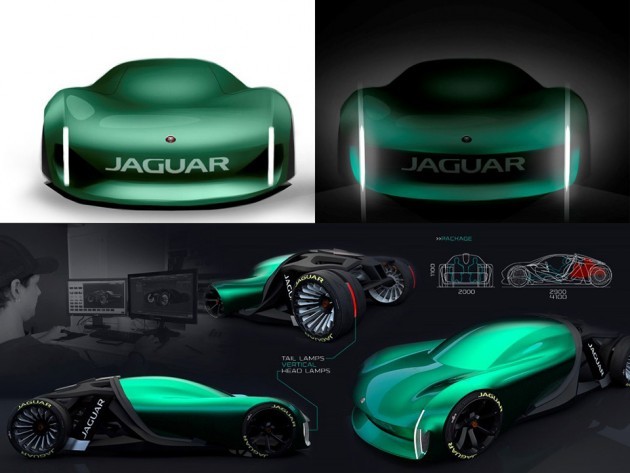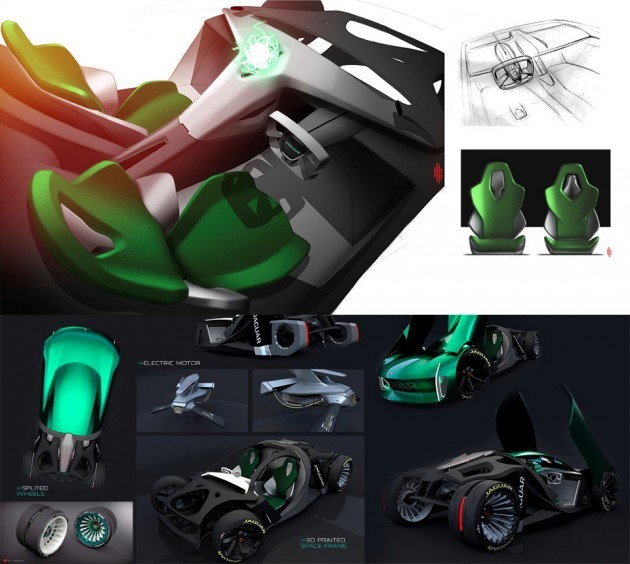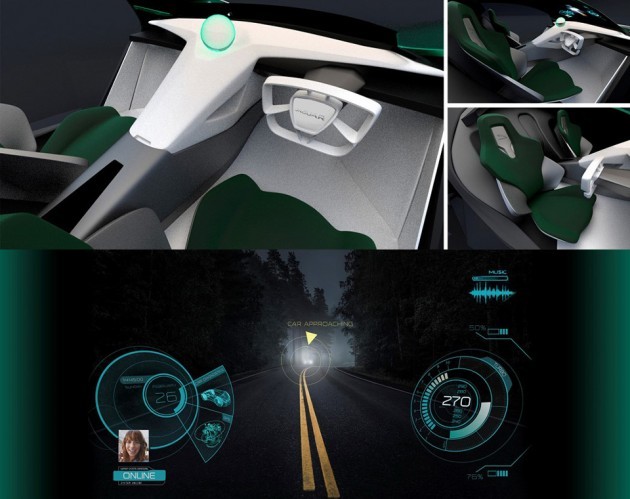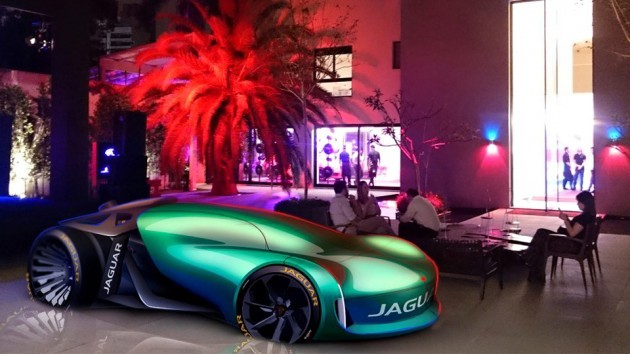 via Yanko Design