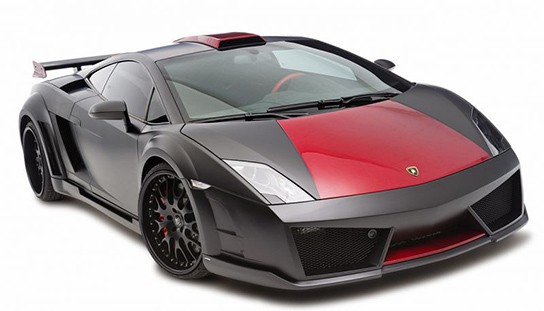 (image credit: HAMANN)
if you belong to the super rich, then a Lamborghini Gallardo LP560-4 is probably not enough. straight out of the German tuner, Hamann's garage is the Hamann Victory II Lamborghini Gallardo LP560-4, which should be enough to let you stand out from the rest of the super rich boys.
[ad#Google Adsense-text-468×60]
this souped up Gallardo not only differs in looks department from its 'common' sibling but also packed in more power and guess what? it has scissors doors! talk about differentiation from the rest of the pack. on the surface, the Victory II received a serious kit which includes a new diffuser, a new wing, side skirts, front fenders and front apron. aside, it has 20-inch Edition Race wheels wrapped in 235/30ZR20 tires and 325/25ZR20 rubber up front and rear respectively.
on the power end, the Victory II is now a 572 hp supercar (up from the stock 552 hp) and has a top speed of 204 mph, which is 2 mph more than its stock sibling. i am certain that i don't need to point out the deep red accents spread sparingly throughout and around the car's exterior and interior also sets it apart from the ordinary rich-folks Gallardo.
any chance of an red edition? oh… what am i talking about? i only wish they have the 1:12 die-cast edition cos' i will never afford a real one.
via sub5zero