God knows when will Lamborghini next non-exotic supercar will arrive. As of now, the URUS Concept introduced over two years ago at Auto China is still in the limbo, which means if you want something refreshing, or more correctly, a non-supercar piece of the Raging Bull marque, then your best bet will be the Lamborghini LM002 made between 1986 and 1993. But with only 301 ever produced, you'd be hard-pressed to find one, much less one that is well taken care of. However, if you really want one (the LM002), then we ask you to look to January's Arizona sales organized by RM Auctions, where you will have a shot in owning one well-maintained example manufactured in 1989 when it goes under the hammer without reserve.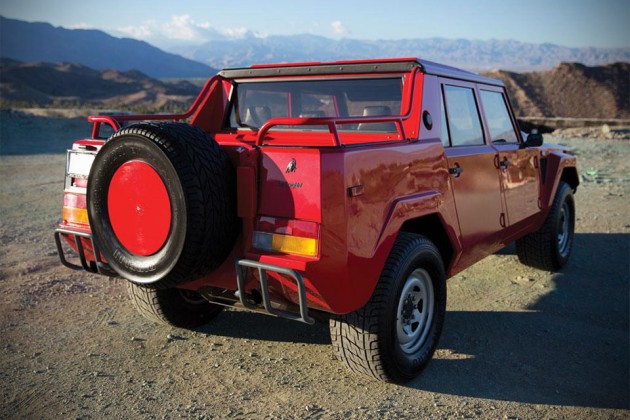 This "Rambo Lambo", as it is often referred to, may be two and half decades old now, but it has had only two owners and just 18,764 miles (30,197 km) on the odometer and even more amazingly, it is still rolling on the original Pirelli Scorpion tires made specifically for the LM002. The 1989 Lamborghini LM002 SUV sits four and is happily push forth by a 5,167cc V12 unit with six Weber carburetors, pumping out 444 horses, which is put good use on all-four wheels via a five-speed manual gearbox. This handsome beast may be 5,720 lbs heavy, but it could still cut 0-60 in 7.7 seconds. While getting up to speed isn't a big issue, this thing is without doubt, a gas-guzzler, gulping down nearly 30 liter per 100 km (8 mpg). It does, however, have an enormous 76-gallon (288L) fuel tank to keep up with its thirst.
Other details include independent front and rear suspension with coil springs and telescopic shock absorbers, hydraulic ventilated disc brakes all-round, a 118-inch wheelbase, plenty of luggage room (albeit, uncovered) and a near-original interior. The 1989 Lamborghini LM002 SUV will be auctioned on January 16 and is expected to fetch between $175,000 and $225,000.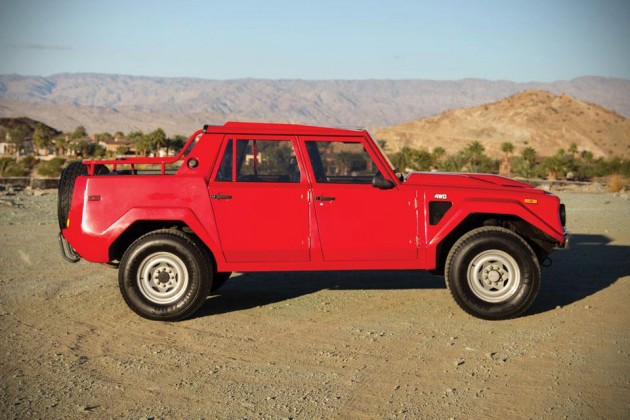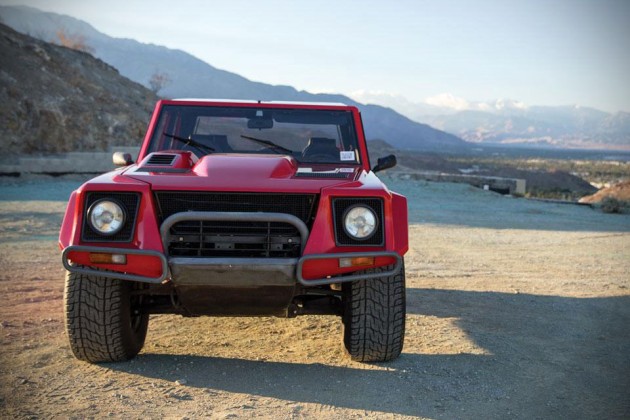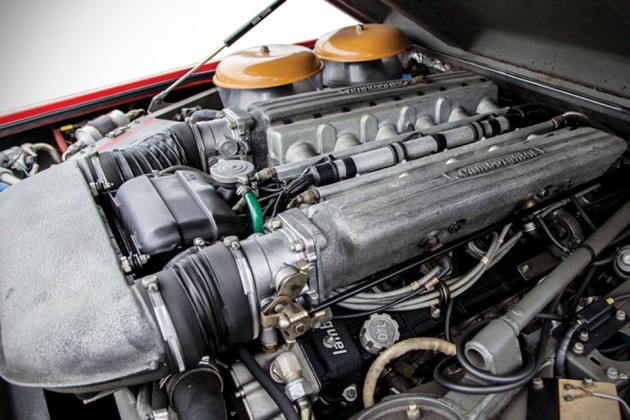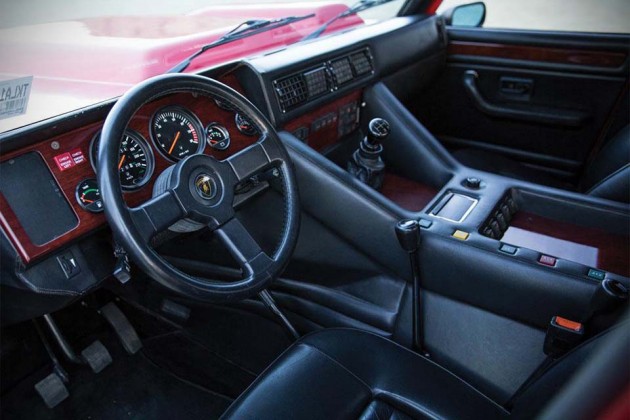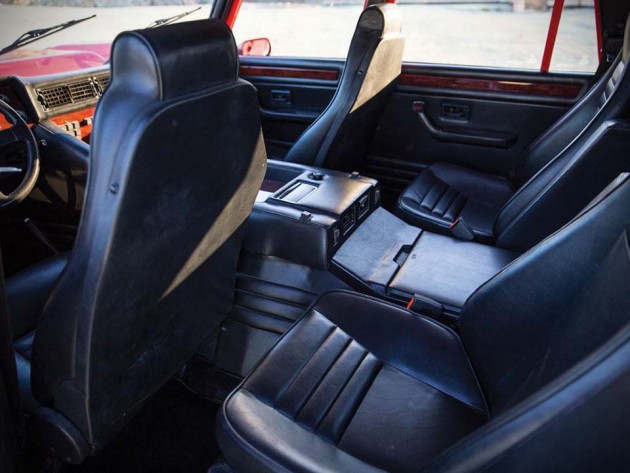 source: RM Auctions
via World Car Fans