we don't know how the heck did we let this product past our radar. anyways, as it turns out AirDog wasn't the only follow-me action sports drone being peddled on Kickstarter. HEXO+ Autonomous Aerial Camera Drone was another which has just been successfully funded last week with a whopping $1.3 million in financial backing from over 2,300 backers. yet another prove that sportsmen are hell bent on dispensing with a cameraman. the development of drone is really a game-changer; it has promptly cannibalized the aerial helicopter rental and video camera support boom markets, and now with the autonomous drones, it only serves to solidify its position and in the process, eliminating the need for a dedicated camera altogether.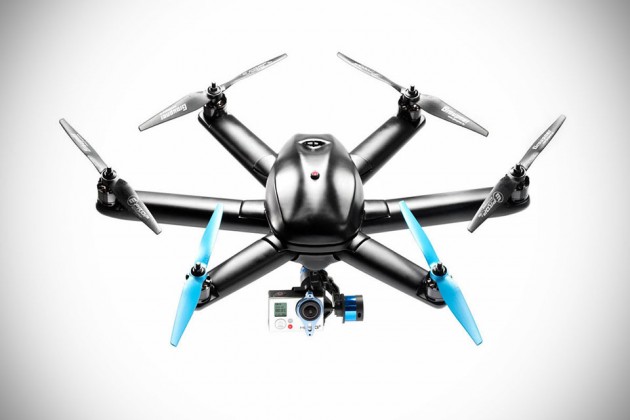 HEXO+ is the brainchild of a Palo Alto-based company in California, which like the AirDog, is controlled with an accompanying app on your smartphone or tablet. it does not come with a GoPro camera which it is designed for, but it does come with a choice of a two- or three-axis gimbal to suit your own GoPro action cam. unlike the AirDog, the HEXO+ does not have a standalone controller to 'leash' the multi-rotor drone. instead it uses MAVLINK protocol for the communication between your smart device and the vehicle, and will atomically track your movements to maintain the framing as defined by you. the hardware itself has six rotors which is designed to tilt up to 30-degree and can attain a top speed of 45 mph (75 km/h). it is juiced by a 3S battery that affords up to 15 minutes of aerial videography time with the gimbal and GoPro equipped.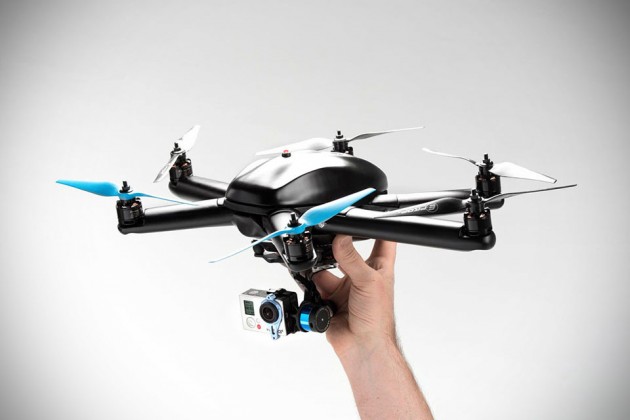 other noteworthy features include up to 2 km filming range, onboard GPS and sensor for position tracking, trajectory anticipation, and auto take-off and auto landing capabilities. though the Kickstarter campaign has ended, you can still pre-order the HEXO+ Autonomous Aerial Camera Drone from the firm's website for $949 and up. the price is naturally, pricer than what they had offer on Kickstarter, but still, it is a sophisticated piece of equipment that considerably cheaper than engaging a drone pilot who may not capture what you desire. keep going for a few more look and also a product video 'snitched' from their Kickstarter campaign.