these days we are not content with enjoying our hobbies; we want to capture them so we can relive those awesome moments and sharing them with those we care at a latter time. while action cam are a dime a dozen in the market, not many can say that they are geared towards hunting and fishing. this is where ION Camo Cam wants to fill the void. the ION Camo Cam is, as the product name implies, appropriately skinned in Realtree XTRA-designed camouflage to help blend into the environment so that it will not attract undue attention from your games. perhaps not so much for fishing application as far as camouflage is concerned. however, it does comes with a specially designed mount with the firm's easy lock technology that allows it to be affix to the barrel of your rifle, fishing net, or even the stabilizer bar on a compound bow.
the action camera and the mount will also works with ION's existing mounts, ranging from suction cups to helmet mounts. on the spec sheet, it boasts 180-degree wide angle lens paired to a 14MP image sensor that's capable of Full HD videoing at up to 60 fps and features a silent operation that is critical to hunting. weighing at mere 130g, the Camo Cam is waterproof up to 30 feet (including the built-in mic). the it is not WiFi-enabled though, however, it does come with a Wi-Fi PODZ accessory which will let you upload videos direct to the social network site of your choice through an Android or iOS app on your smartphone or tablet. with the app, you can also review your videos, start/stop recording, change camera shooting modes, capture stills, check on the camera's battery status.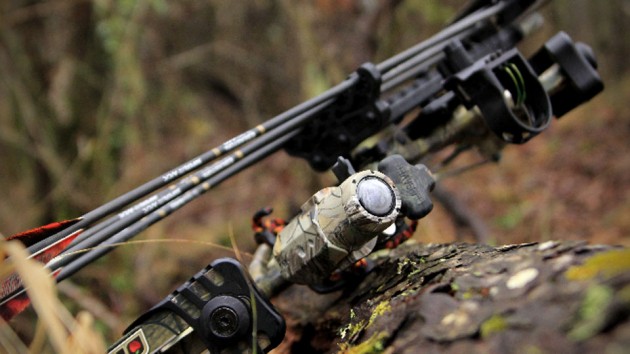 it is worthy to note that though the action cam itself is silent, your other portable gadgets are probably not. so make sure you silence those before any alerts and notifications trigger your game to scurry away and also, for obvious reason, you probably won't want to drop this thing while in the woods. the ION Camo Cam does not come cheap. expect it to set you back at a good 300 bucks when it hit Walmart stores and Walmart web store this Fall.