Some say that having case over your iPhone is an insult to the phone's beautiful form, but we beg to differ because, if you truly treasure your device, you would want to keep it out of harm's way, or at least keep it protected so you can continue enjoy it all day long. The Juice Pack H2PRO Waterproof Battery Case for iPhone 6 by Mophie is the accessory that goes beyond protecting your iPhone 6 from knocks, drops and all other elements you can dish out on it, it also packs a 2,750 mAh battery that provides your device with 100% extra battery life, good for up to 14 additional hours of talk time, 10 additional hours of web browsing, 11 additional hours of video playback, and 50 additional hours of music playback.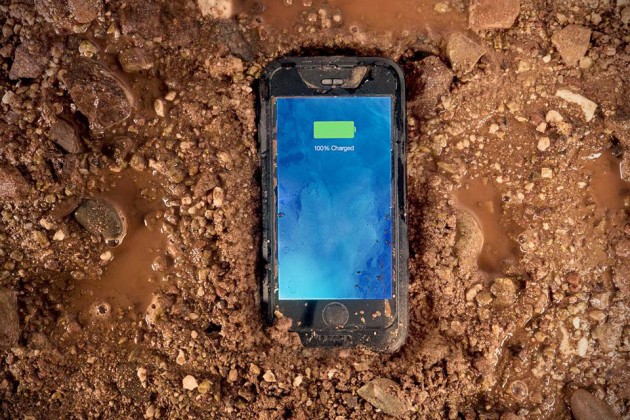 Mophie is no stranger to phone protection, however, the Juice Pack H2PRO here is a little different from the usual firm's offerings; it is their first waterproof rugged casing that can take more than mere bumps and knocks. Built to U.S. Military Standards (specifically, MIL-STD-810G-516.6), it protects the device against vibrations, shocks and drops from up to 1.2m high. In addition, it is IP68 rated, keeping your iPhone 6 sealed against dust ingress and capable of water immersion for up to 1.2m for 30 minute each time. Like the rest of Mophie's battery case, Juice Pack H2PRO also features Mophie's Priority charge and sync, allowing the iPhone 6 to be charged before the battery case does and enables pass-through charge and synch while connected to a PC or Mac.
Want one? Well, it could be yours come late May for $129.95 a pop. If you can't hardly wait, you can pre-order it now at Mophie web store.